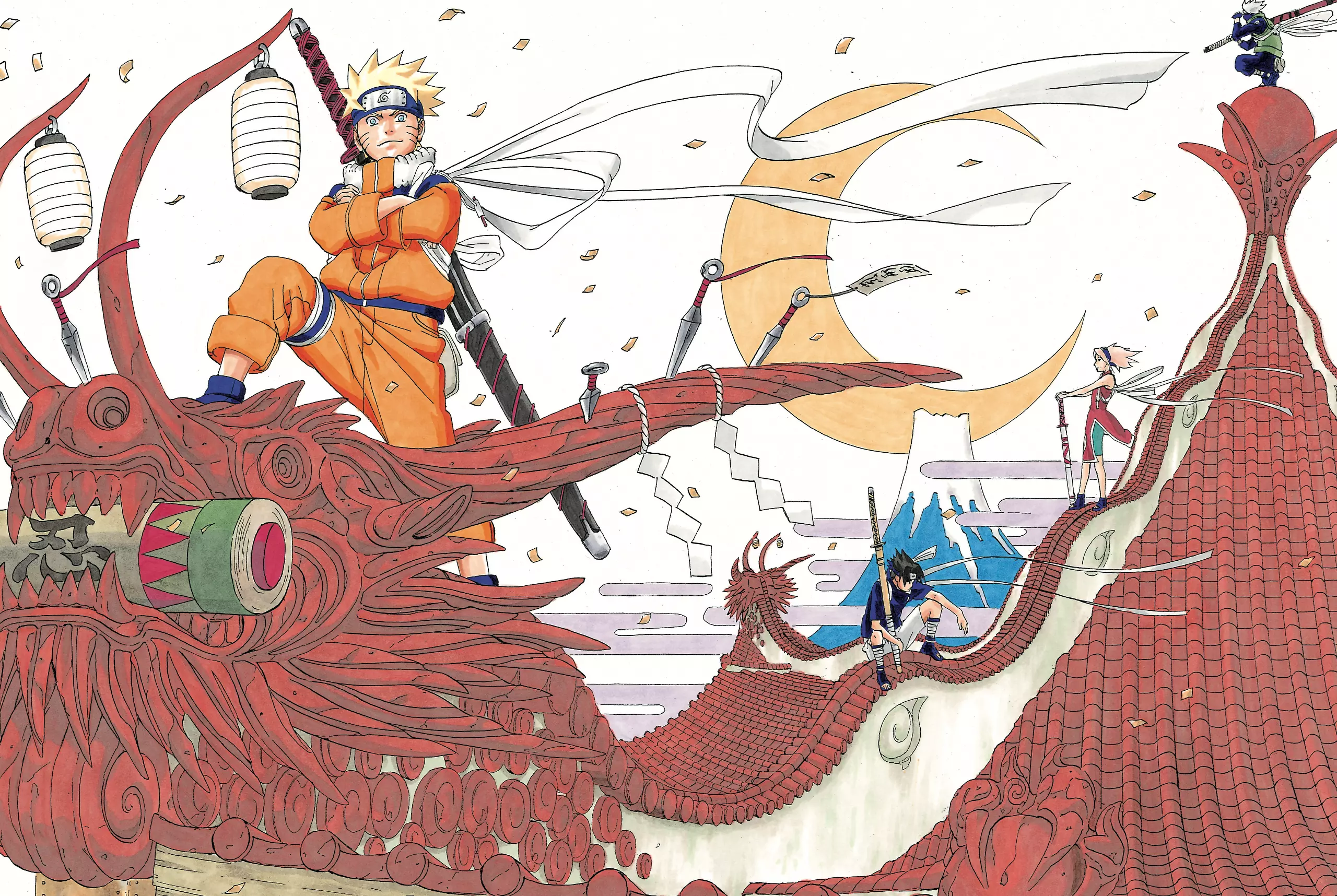 JUMP FESTA 2023 Report!
JUMP FESTA 2023 took place at Makuhari Messe International Exhibition Hall on December 17th and 18th!! NARUTO and BORUTO made quite a splash, kicking things off with special announcements released on the Jump Super Stage and continuing the excitement with various booths that were a hit with fans!
BORUTO & NARUTO Super Stage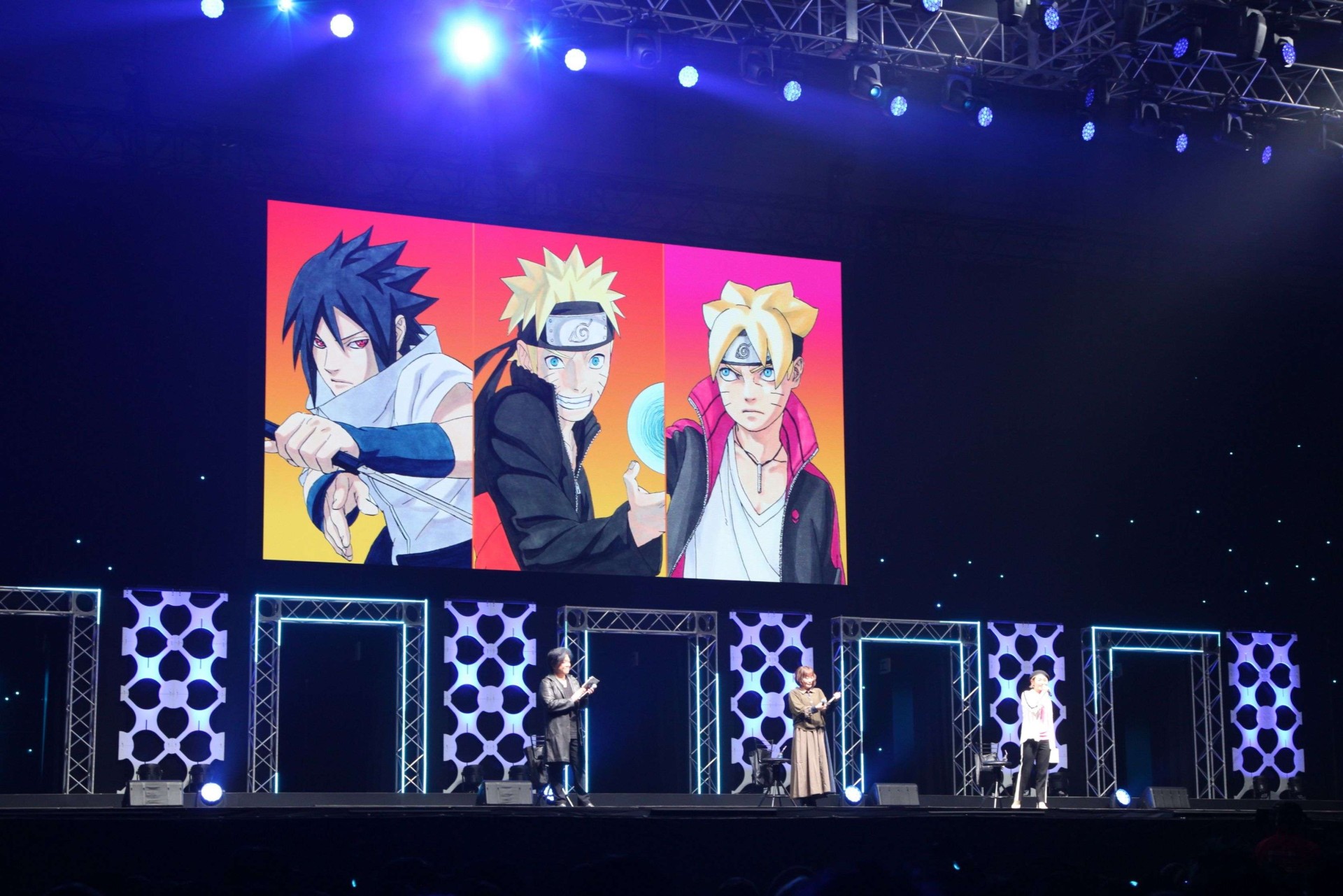 The Japanese voices of Boruto Uzumaki (Yuko Sanpei), Naruto Uzumaki (Junko Takeuchi), and Sasuke Uchiha (Noriaki Sugiyama) all made an appearance, quoting famous lines from the show and serving as MCs!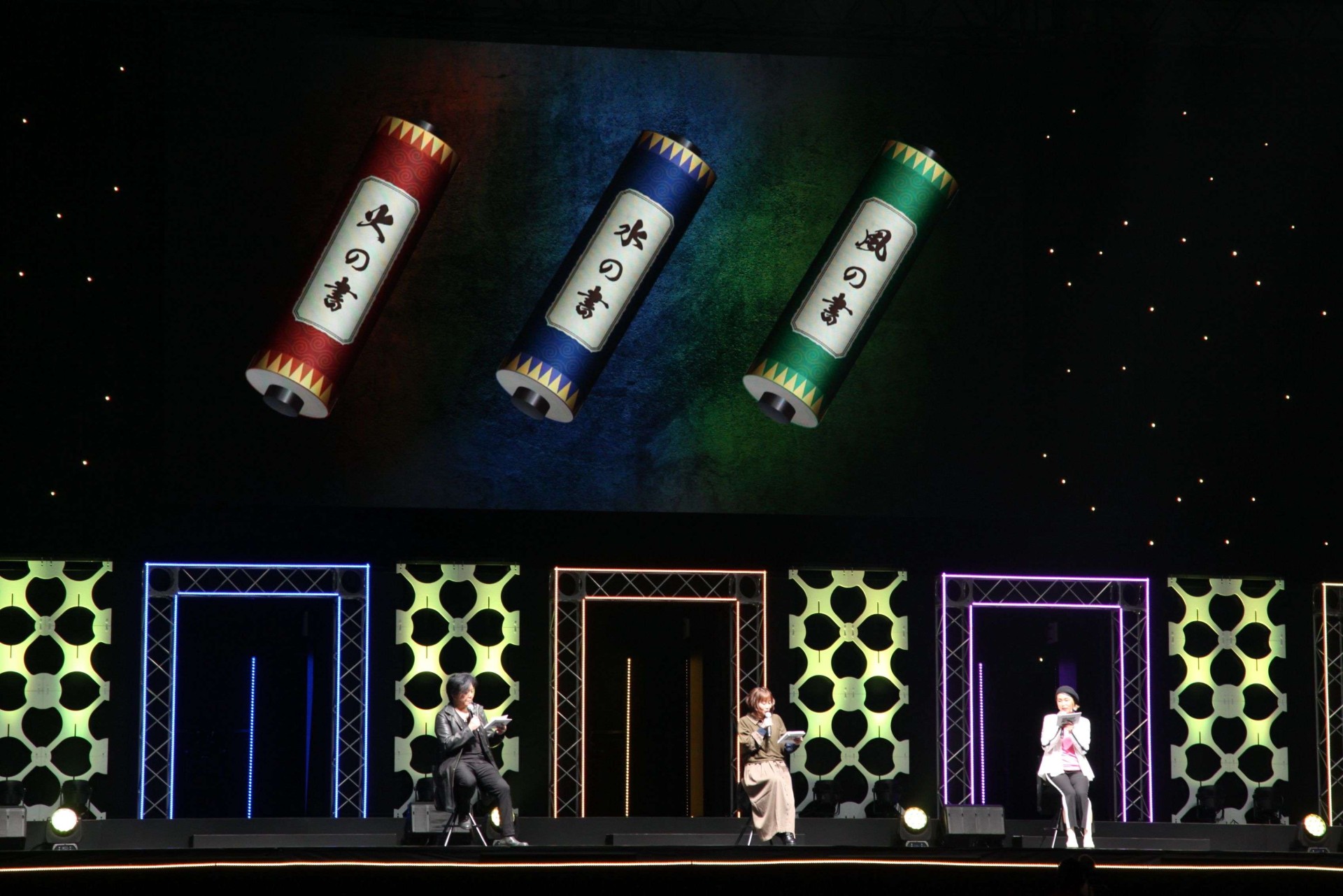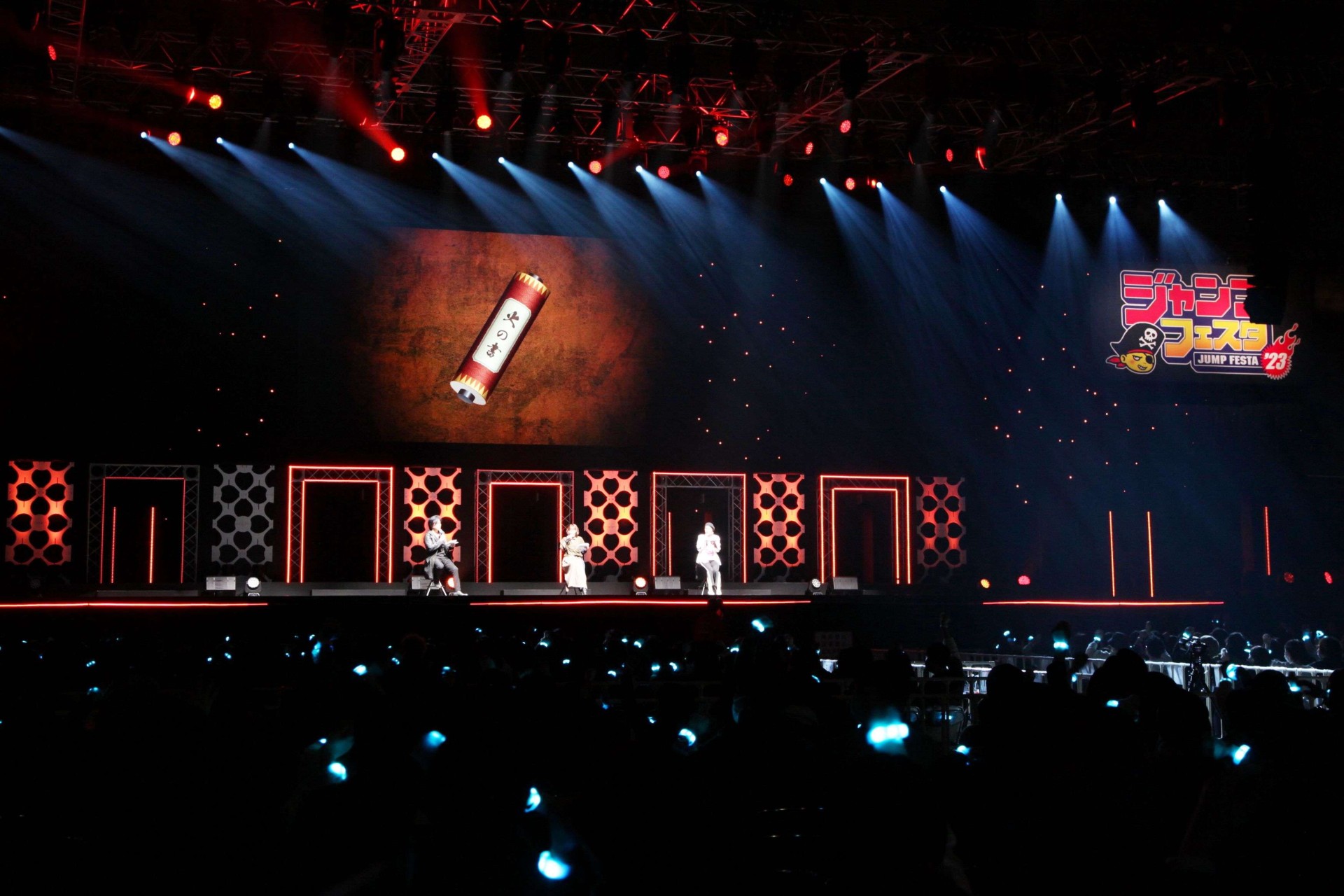 With the combined chakra of the audience, the three scrolls onstage were unsealed, revealing top-secret information to the gathered fans!
Check this article for details on the reveals!
JUMP FESTA 2023 Announcements Summary!
A Huge Boruto Balloon Welcomed Guests to the Display Area!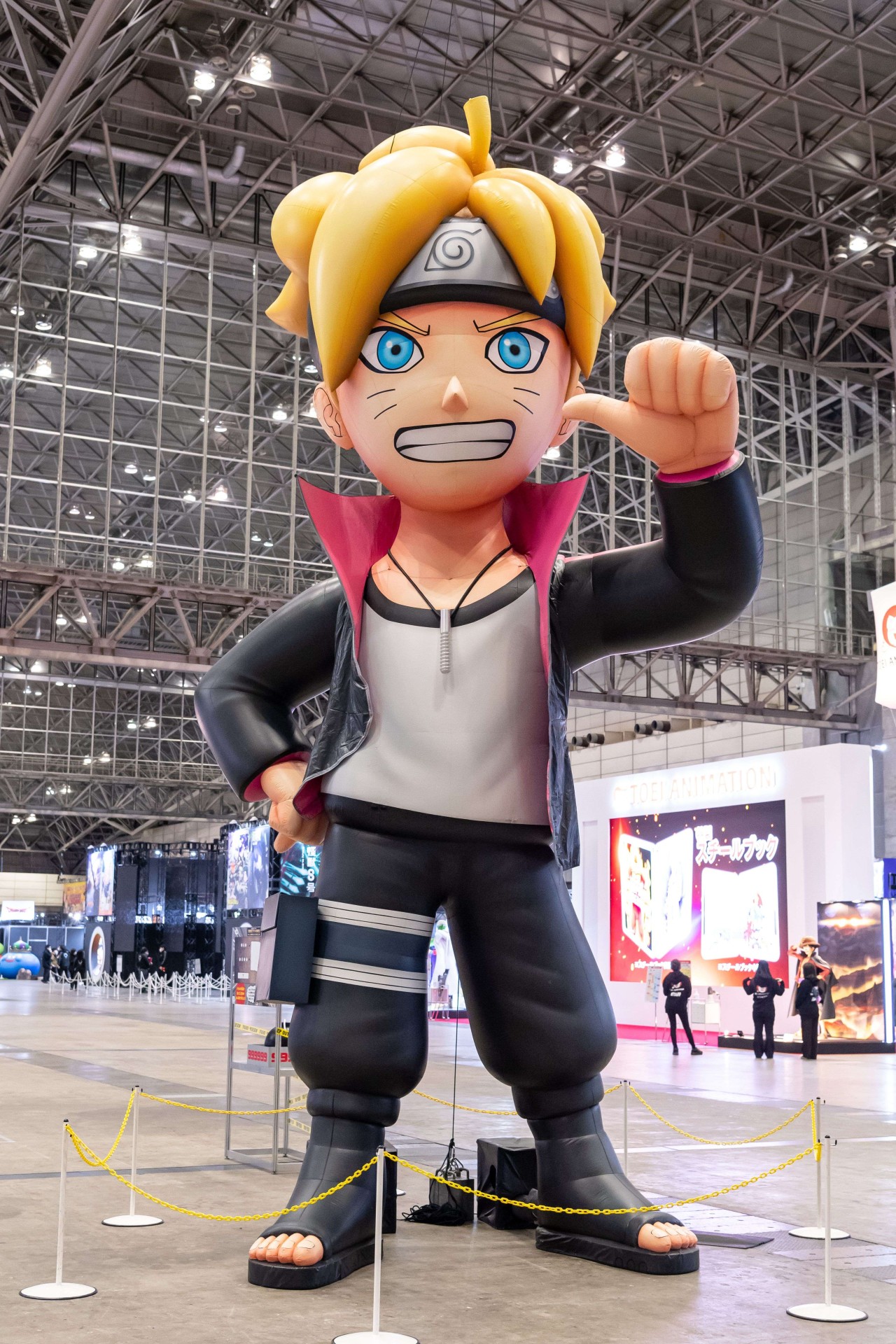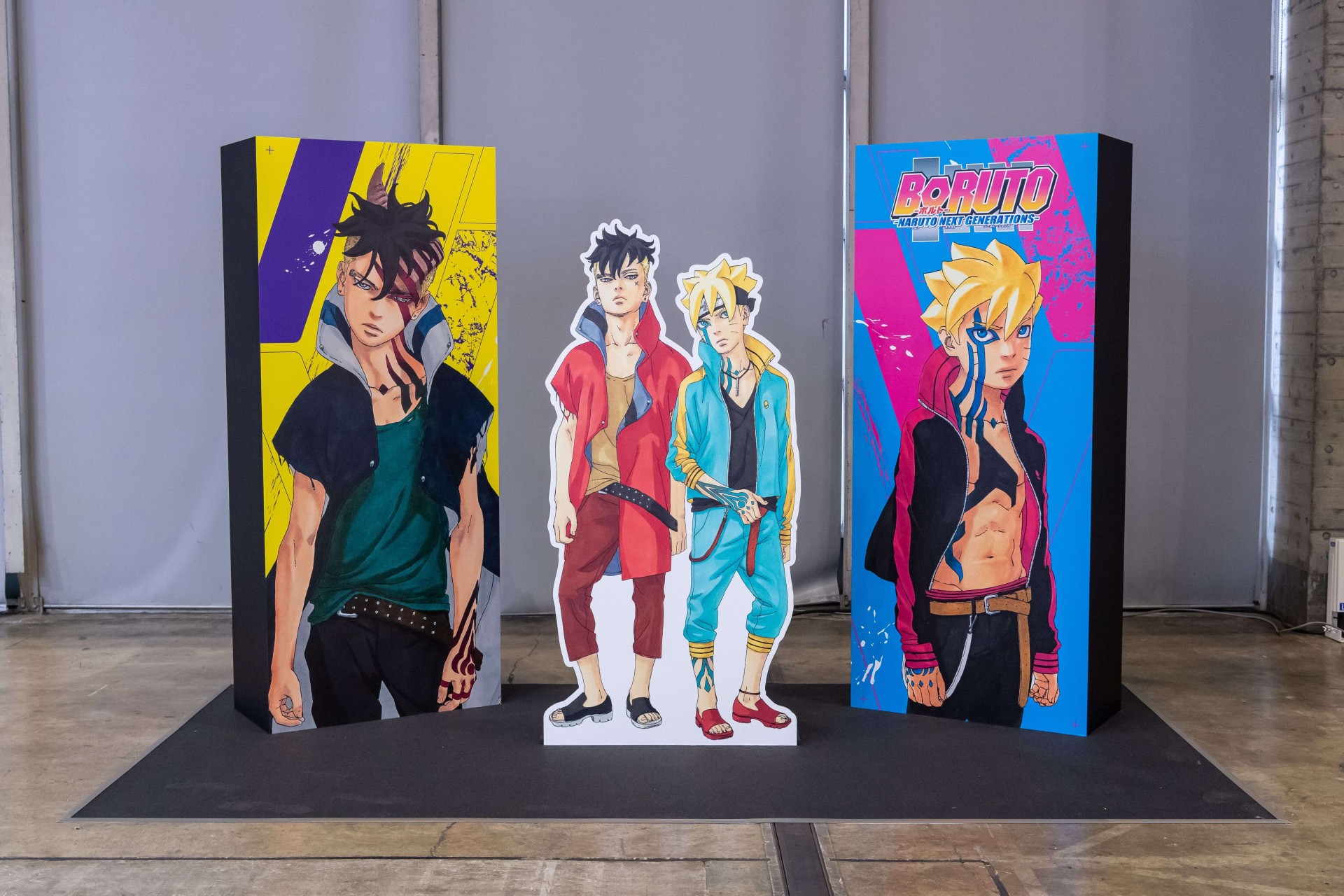 Near the Boruto balloon was a photo panel where fans could take commemorative pictures with Boruto and Kawaki!
Original Illustrations from BORUTO Were Shown at Jump Genga World!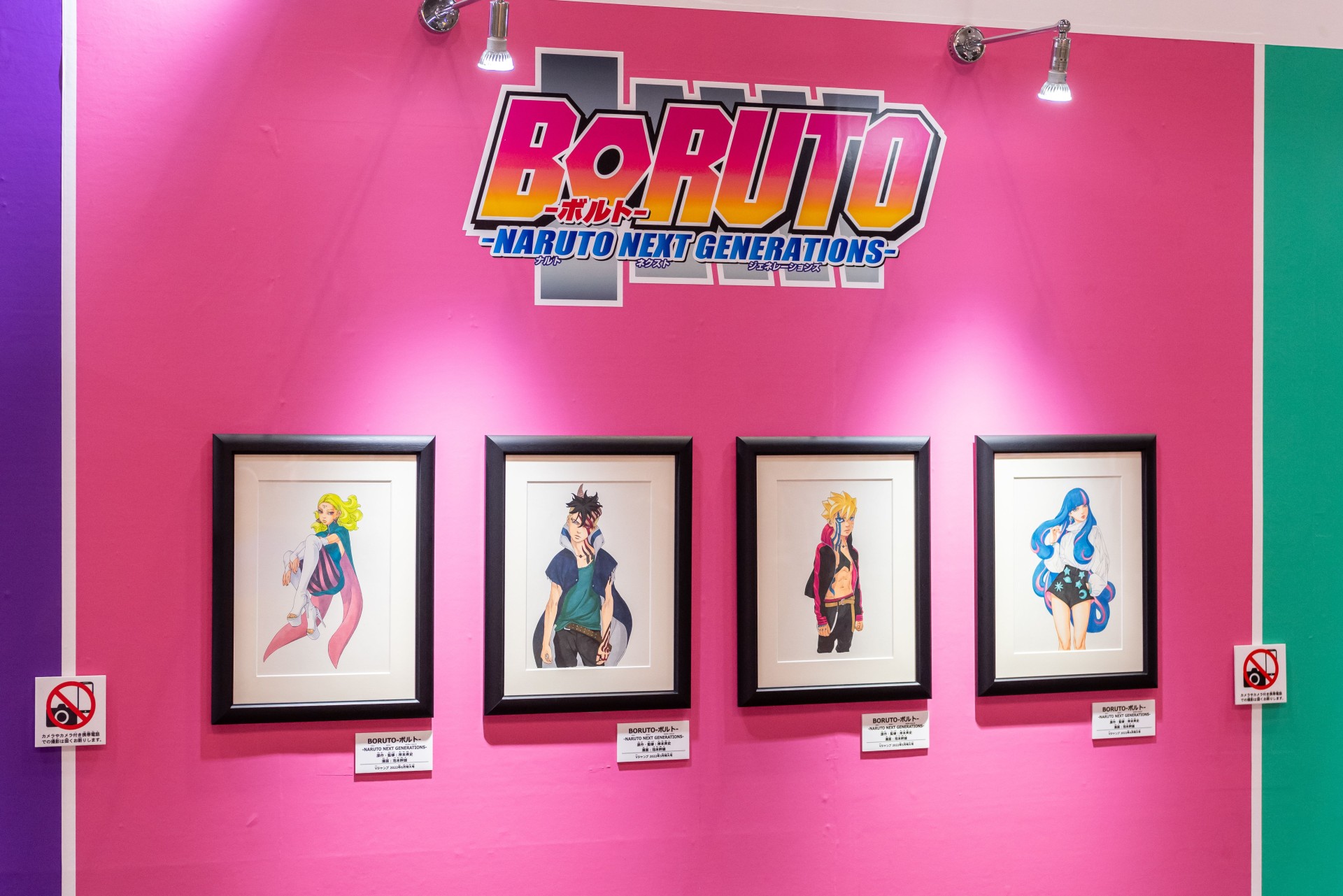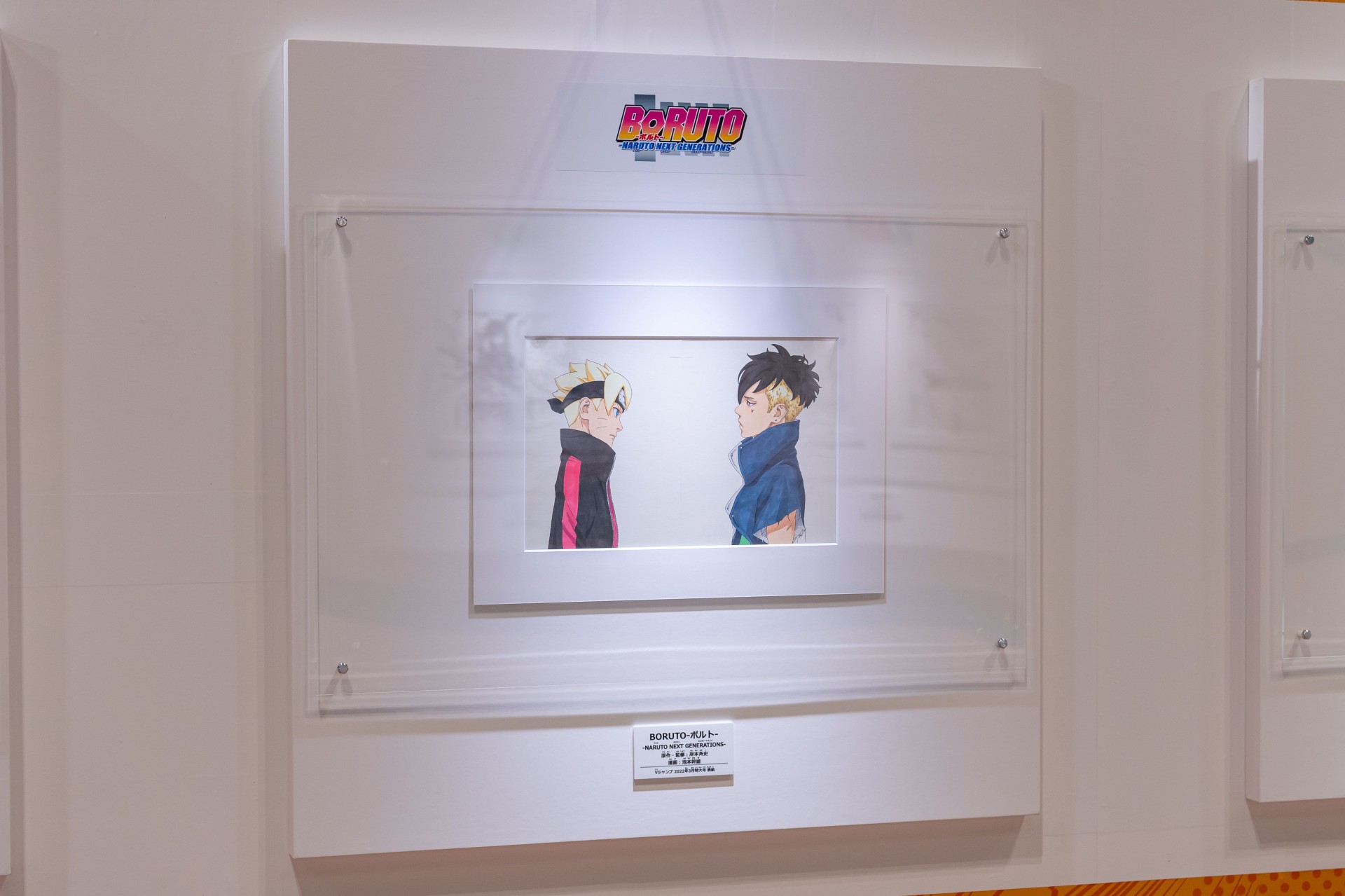 Several illustrations featured on V Jump's cover and front page were on display, and an art board created by Mikio Ikemoto for JUMP FESTA 2023 was also there!
You can see some of the original drawings by Mikio Ikemoto online at
Genga Room
!
Available until 12/31/2022 23:59 (JST)!
NARUTO Anime's 20th Anniversary Visuals and More Shown Off at the Pierrot Booth!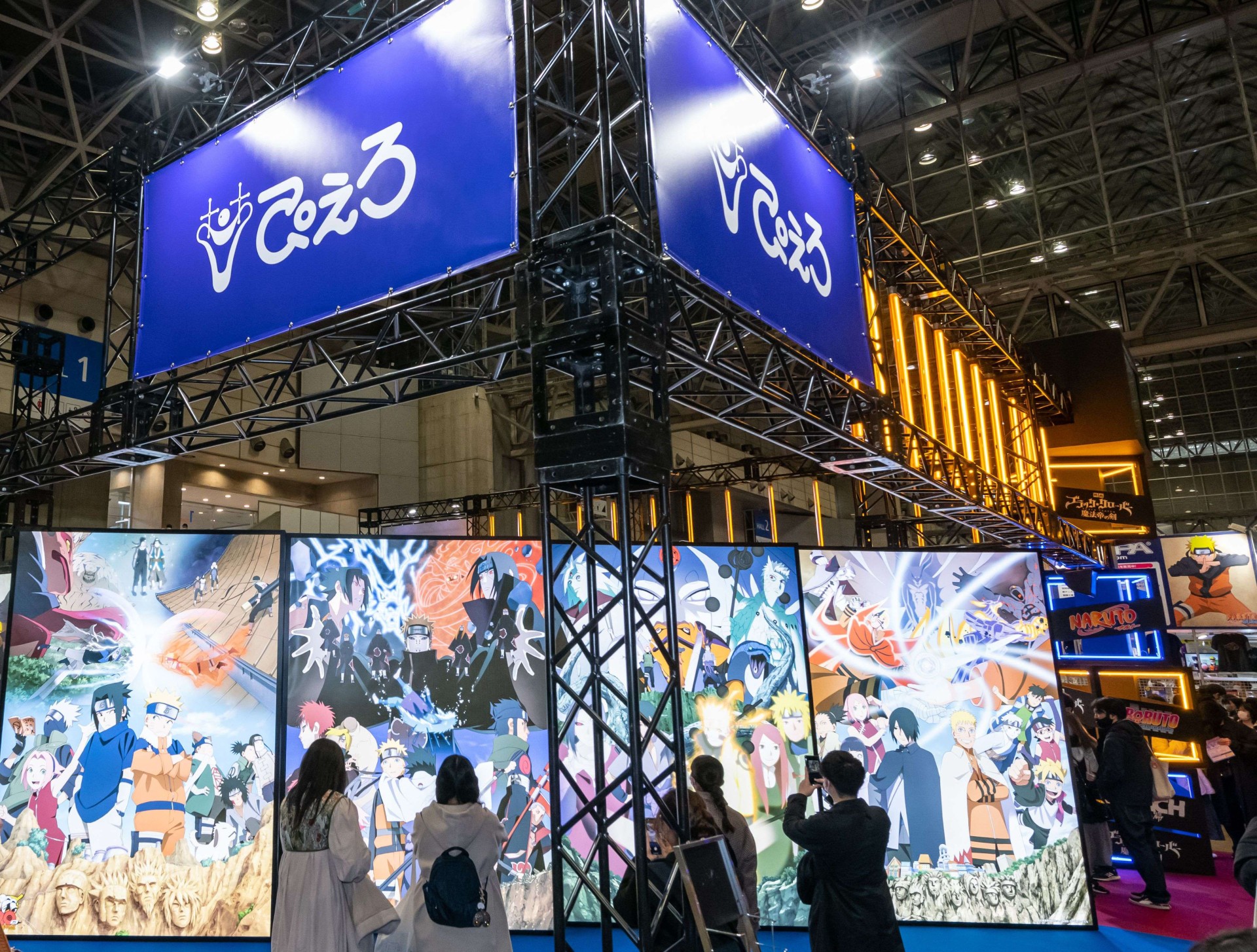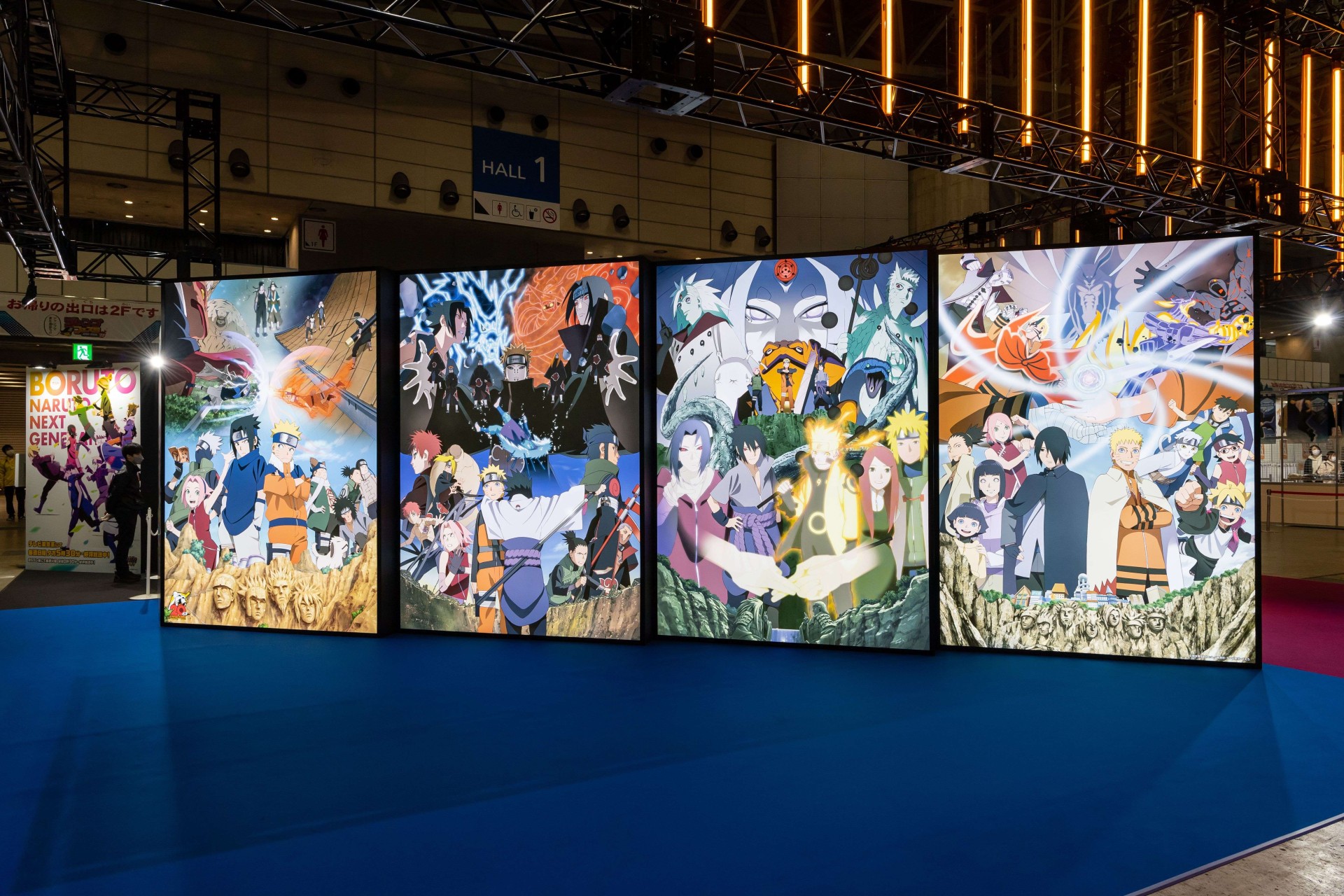 The completed four-part visual series announced in October for NARUTO's 20th anniversary was viewable, and the size and beauty of the display was absolutely breathtaking!!
Visuals from BORUTO and the ongoing NARUTO THE GALLERY event could also be seen!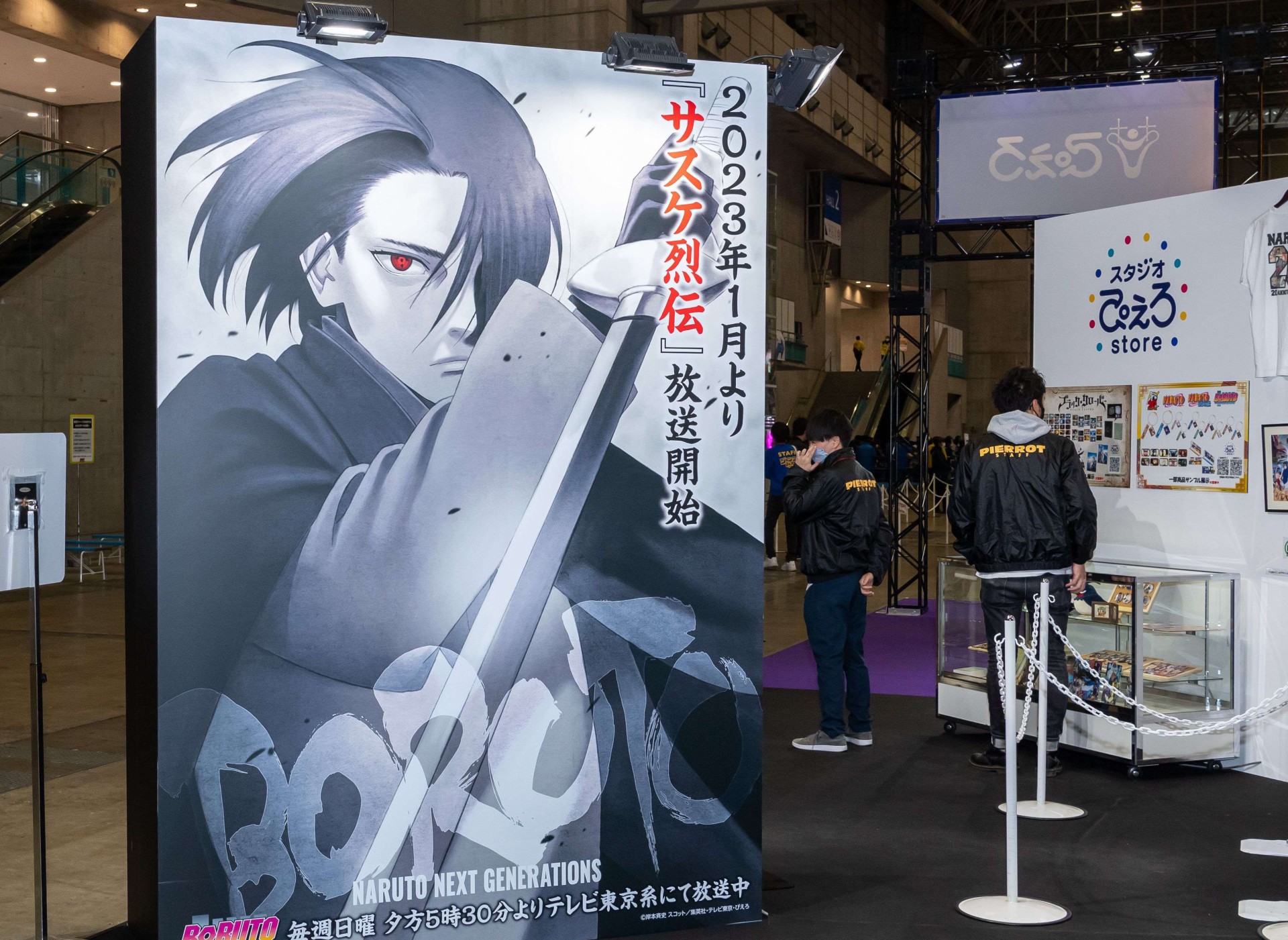 Even the visual for Sasuke's Story was revealed after its anime adaptation was announced on the Super Stage!
Displays and Photo Spots at the Bandai Namco Entertainment and BANPRESTO Booths!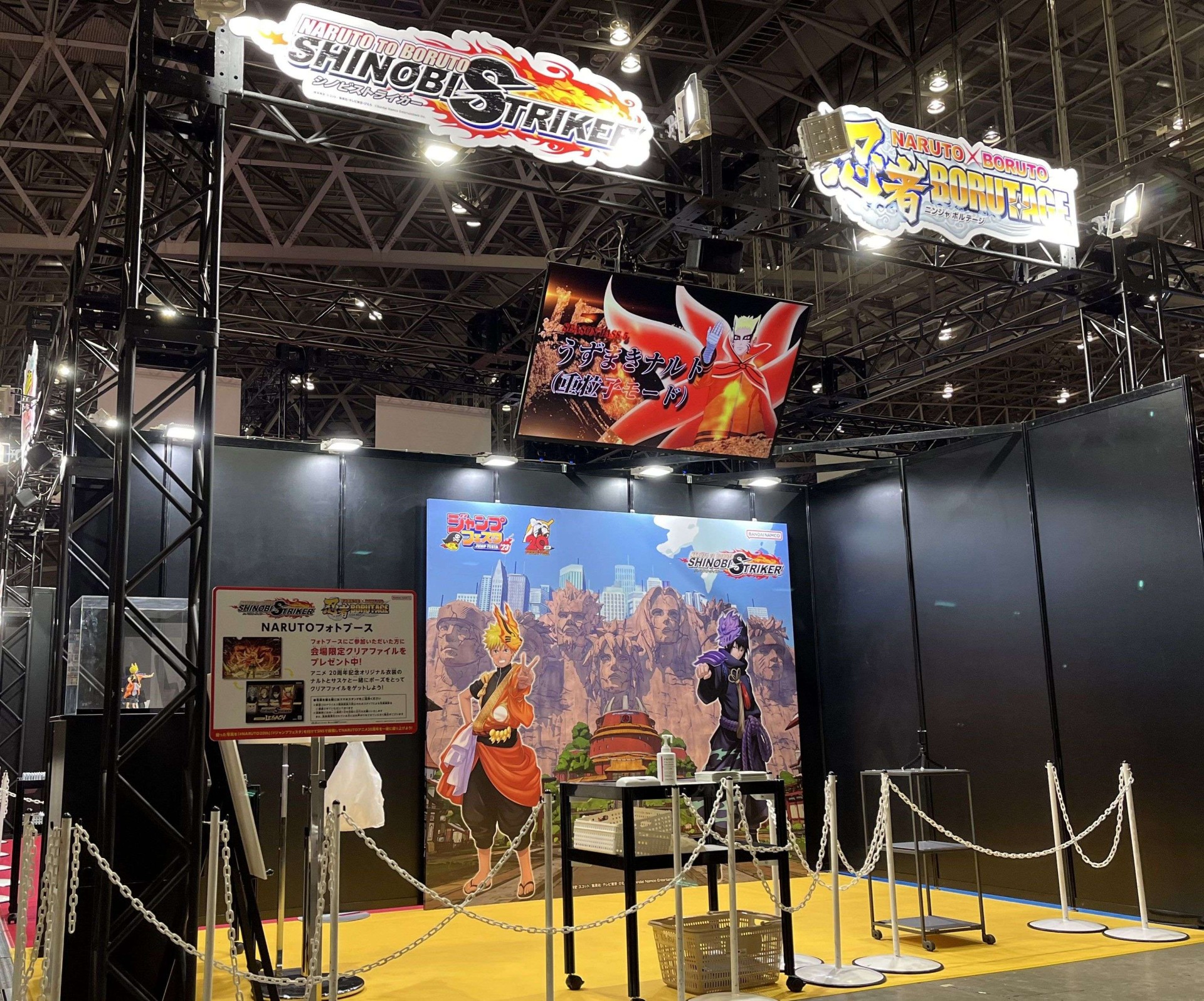 At Bandai Namco Entertainment's booth, figures sporting 20th anniversary outfits could be seen and novelty items were distributed!
Many fans wore the novelty cosplay headbands they received to take pictures at the photo spot, which had illustrations that also featured the 20th anniversary outfits!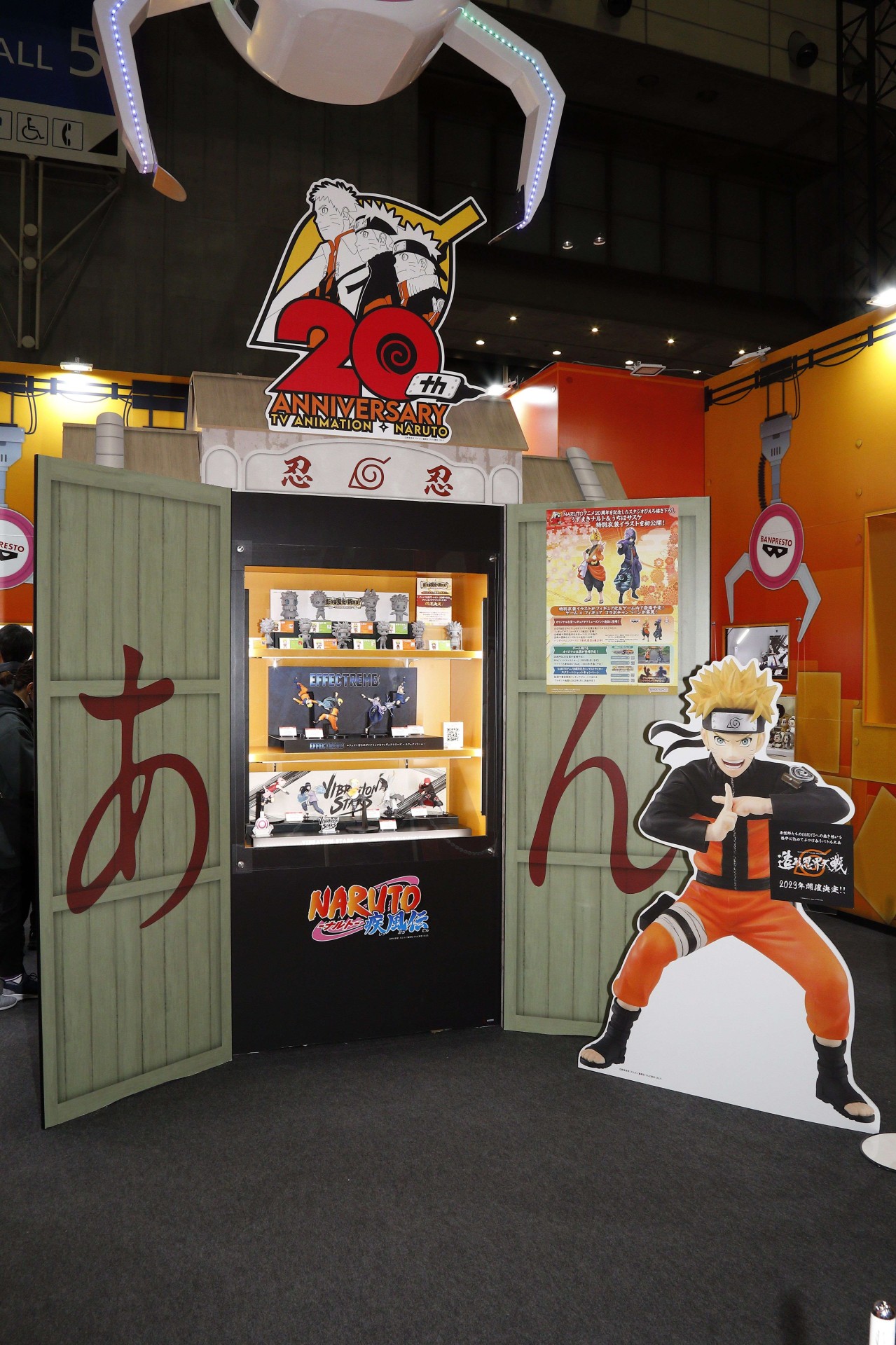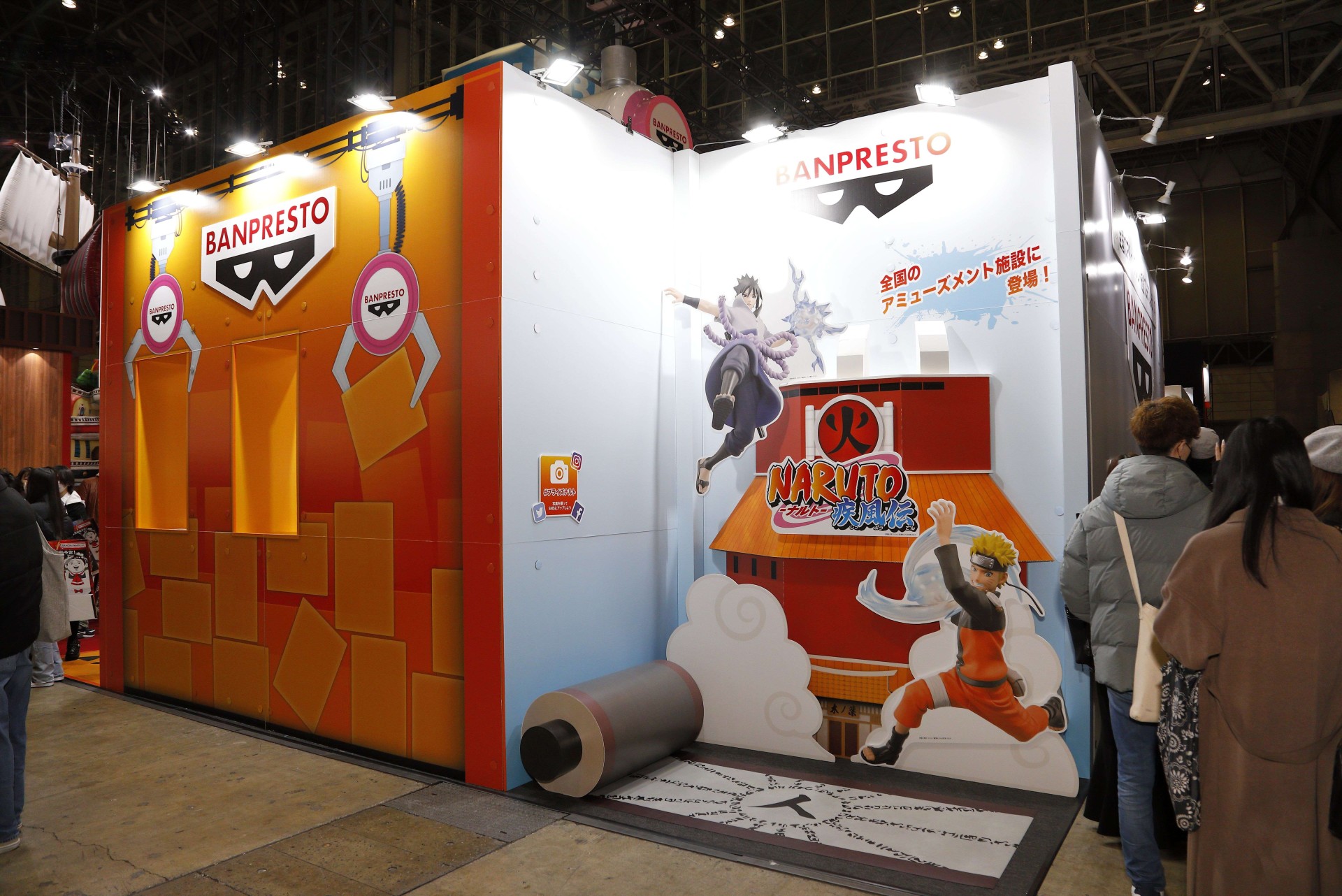 The BANPRESTO booth had a display case themed after the gates of the Hidden Leaf Village, and figures from each series could be seen! There was also a photo spot where guests could take commemorative pictures with Naruto and Sasuke game center prize figures!
Tons of NARUTO Figures at the Megahouse Booth!!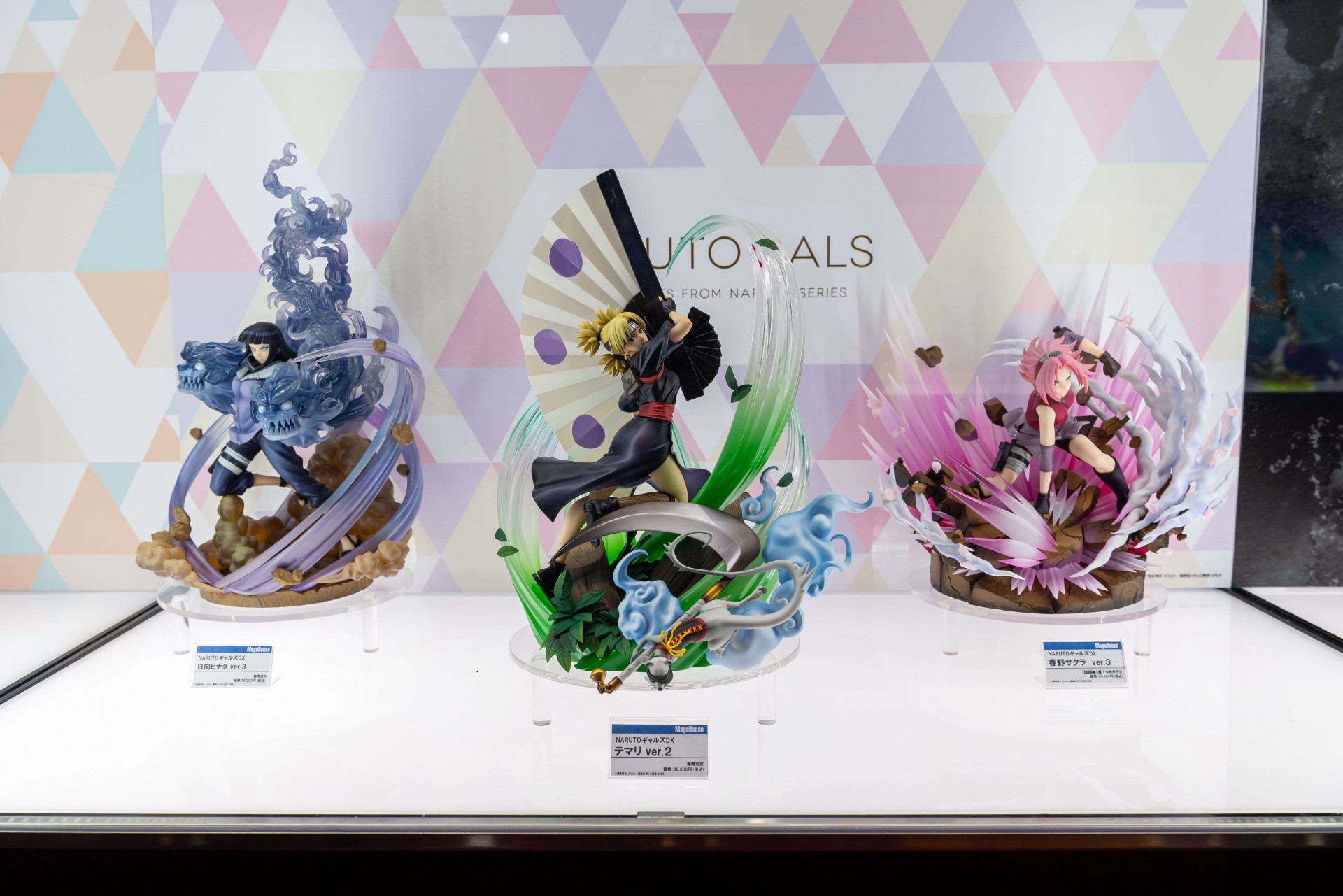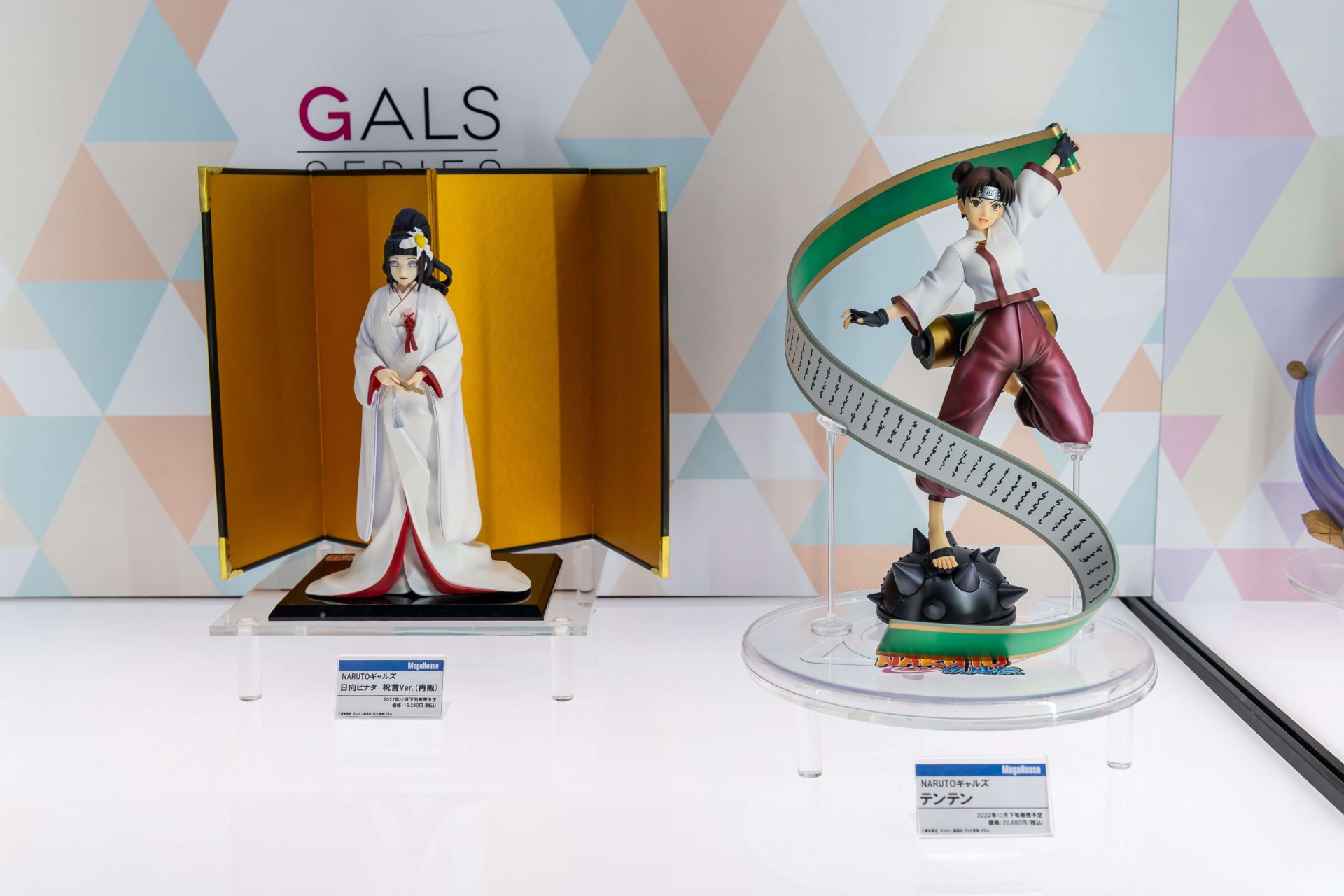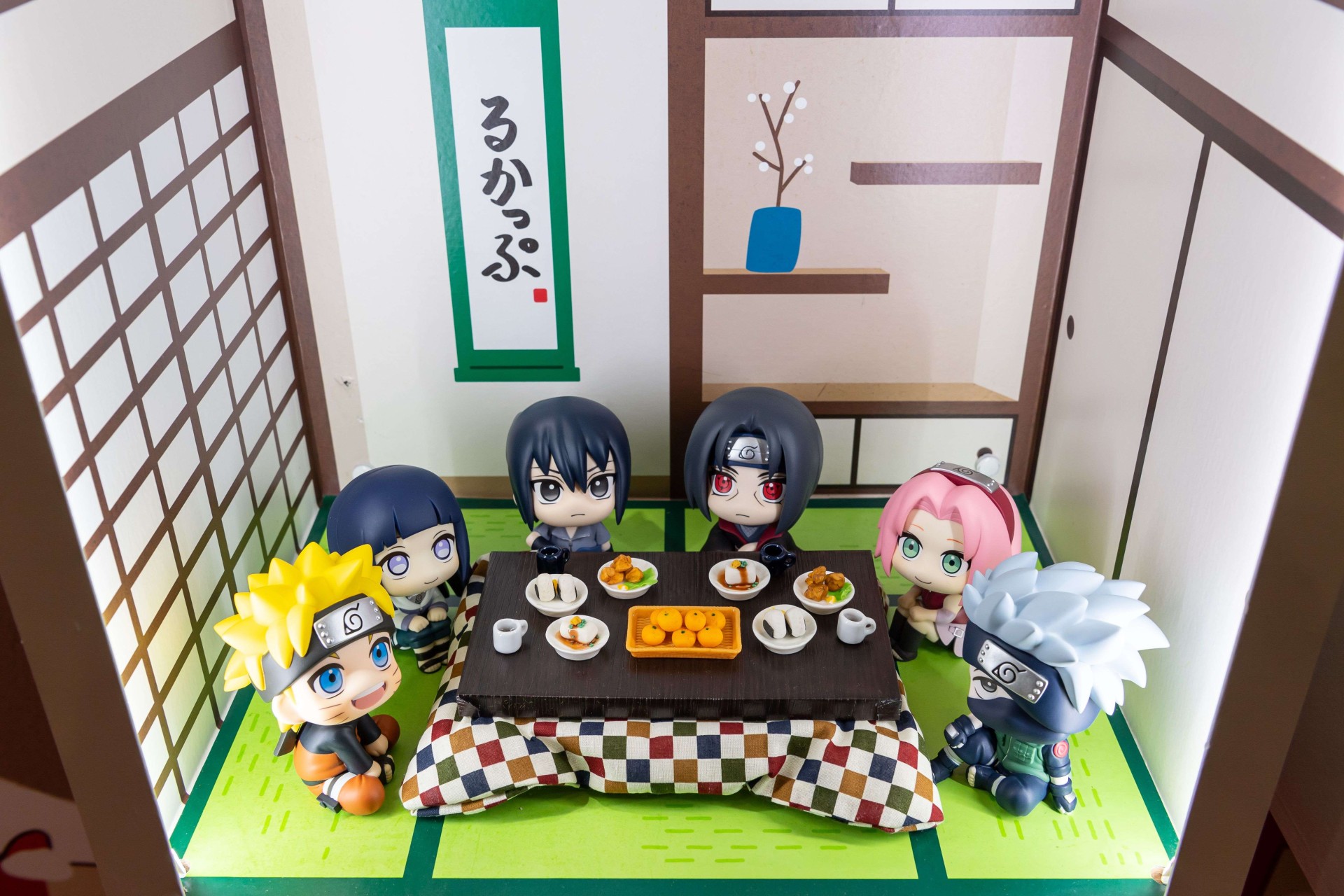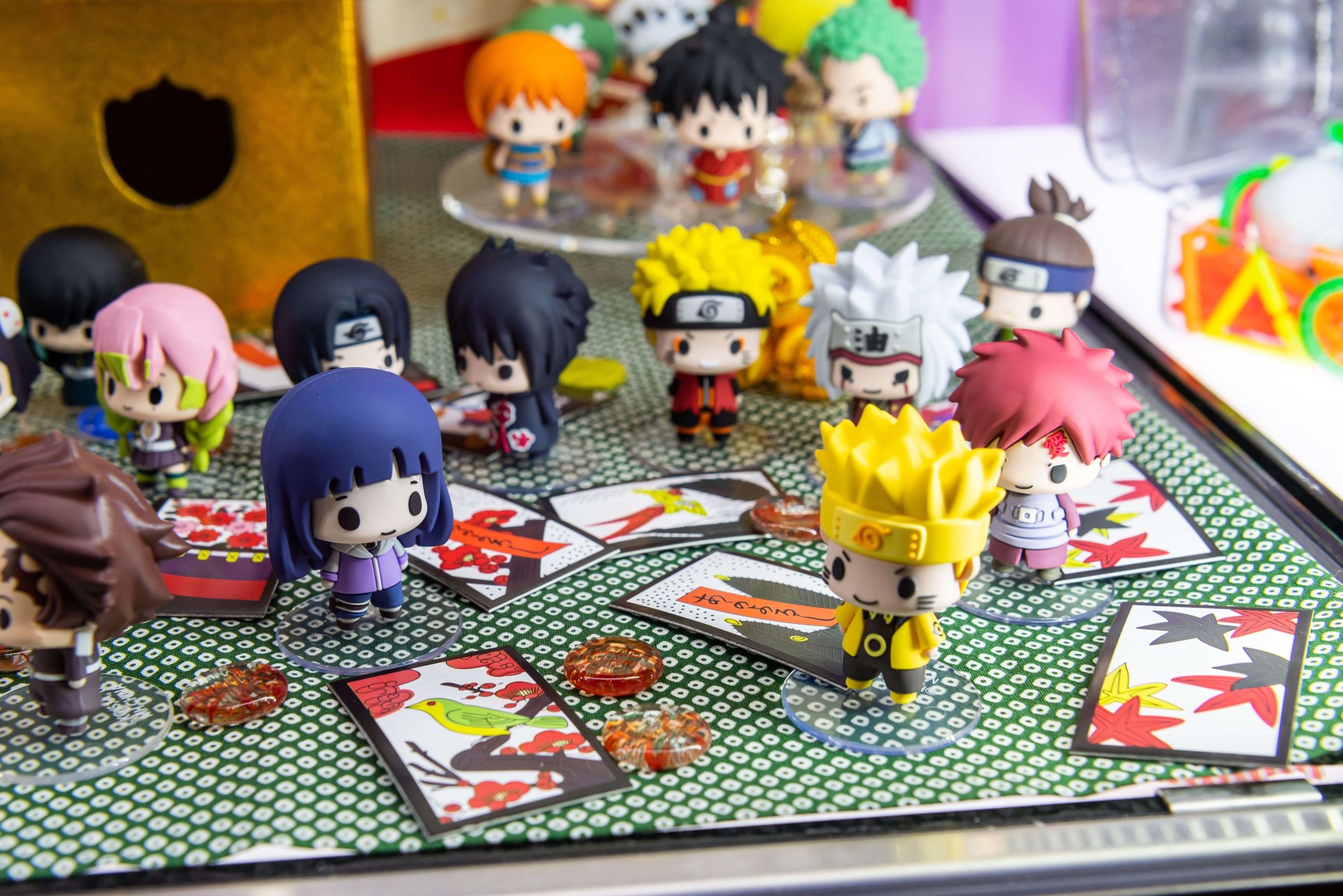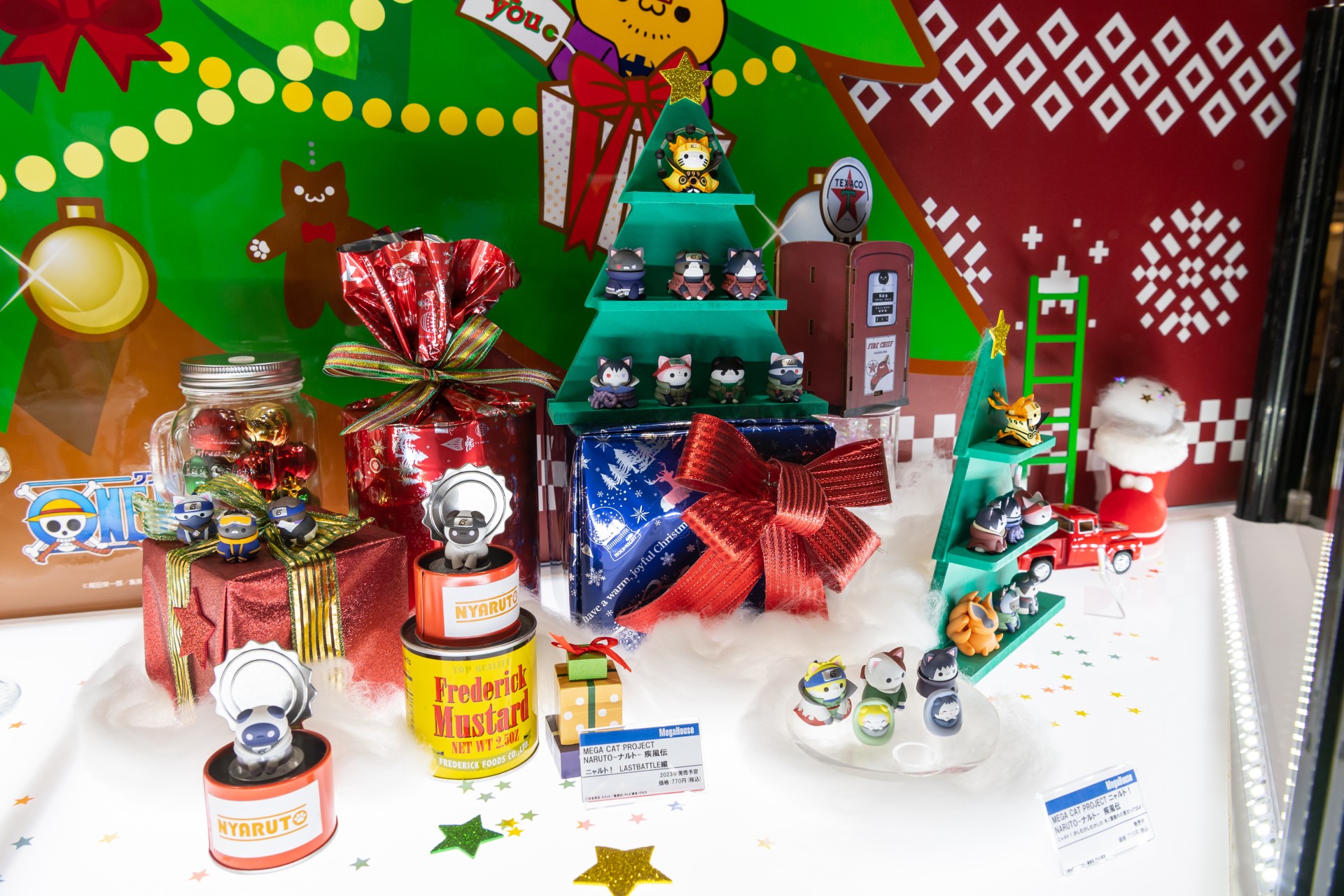 Both the series' figures that are currently on sale and those planned for release were on display!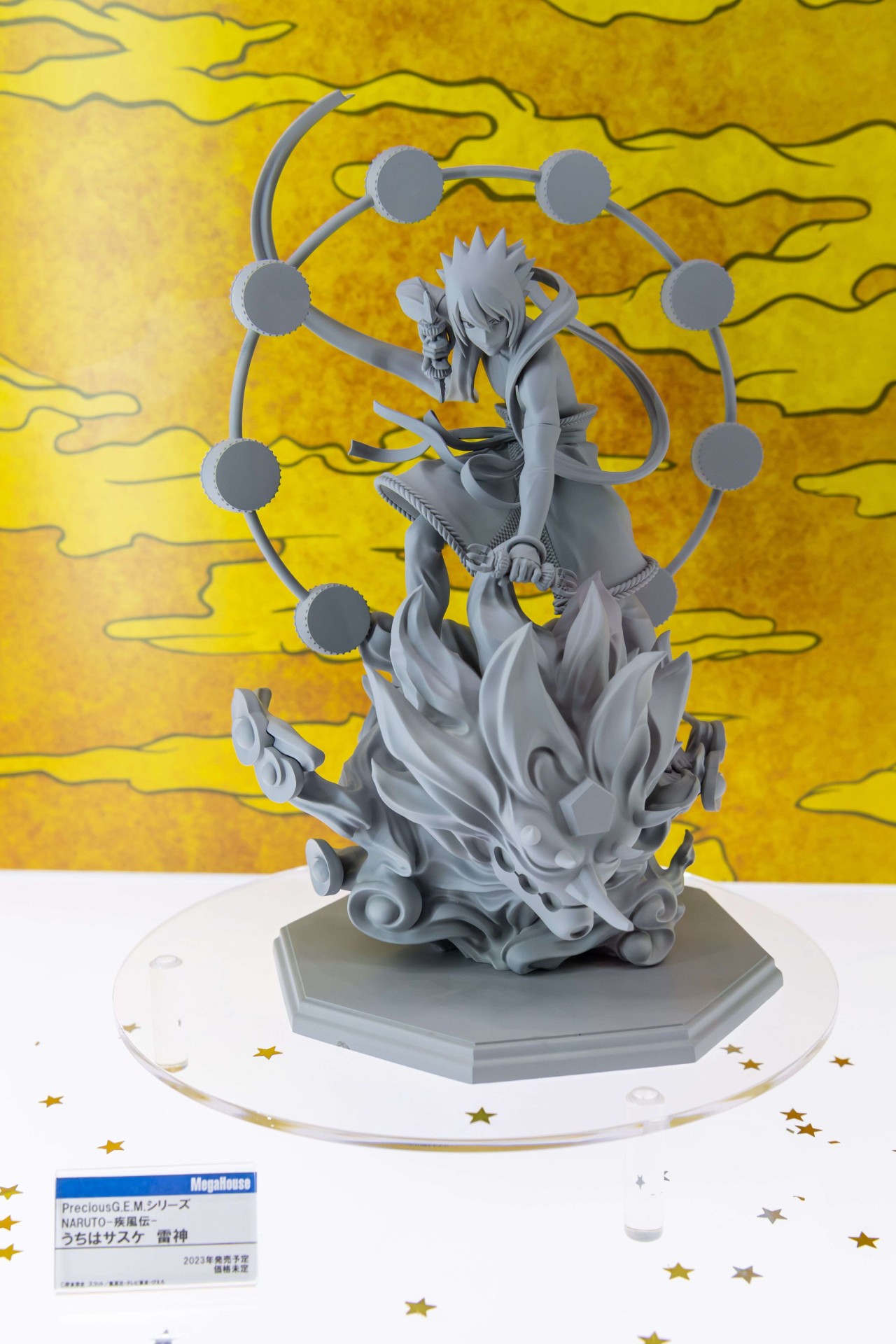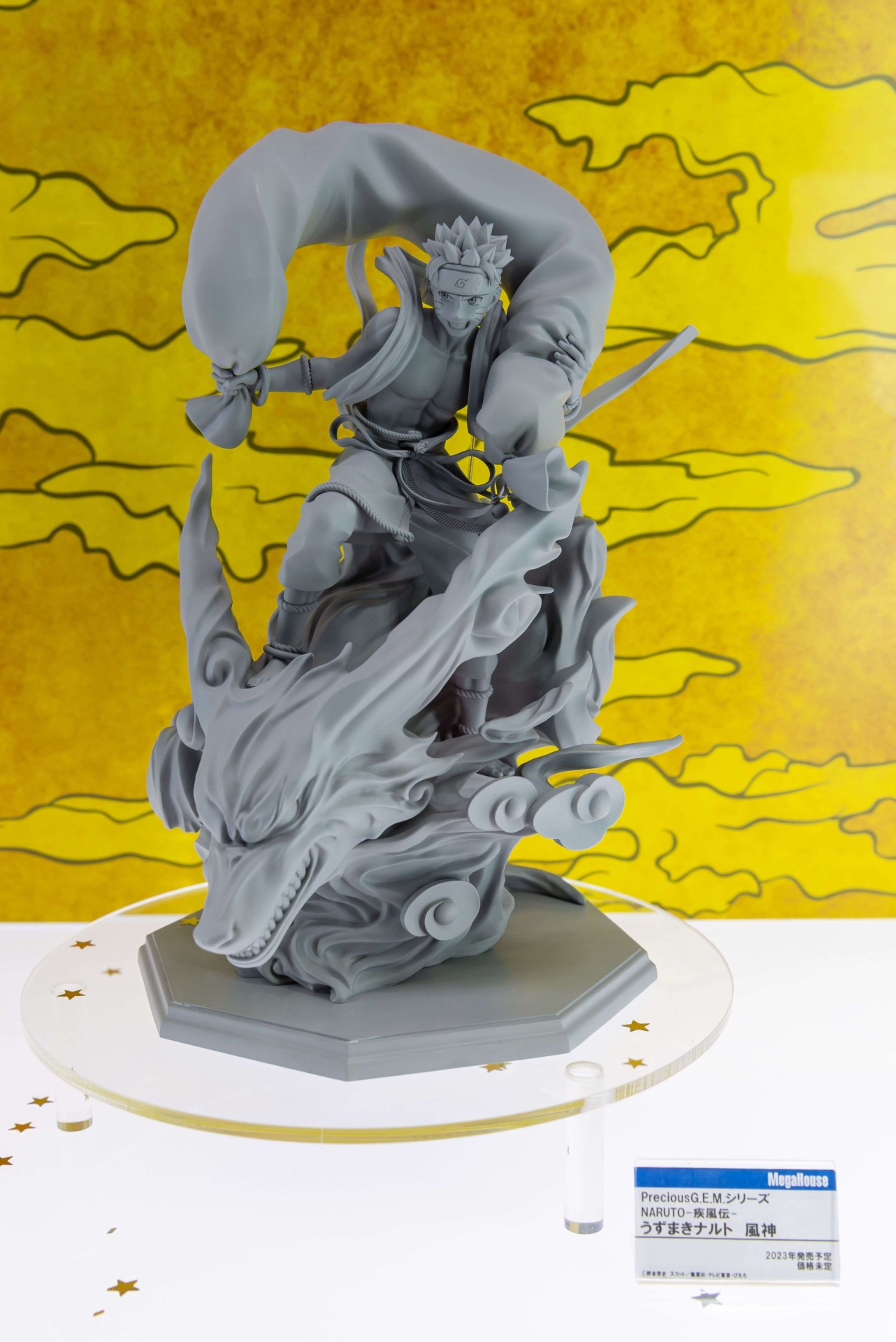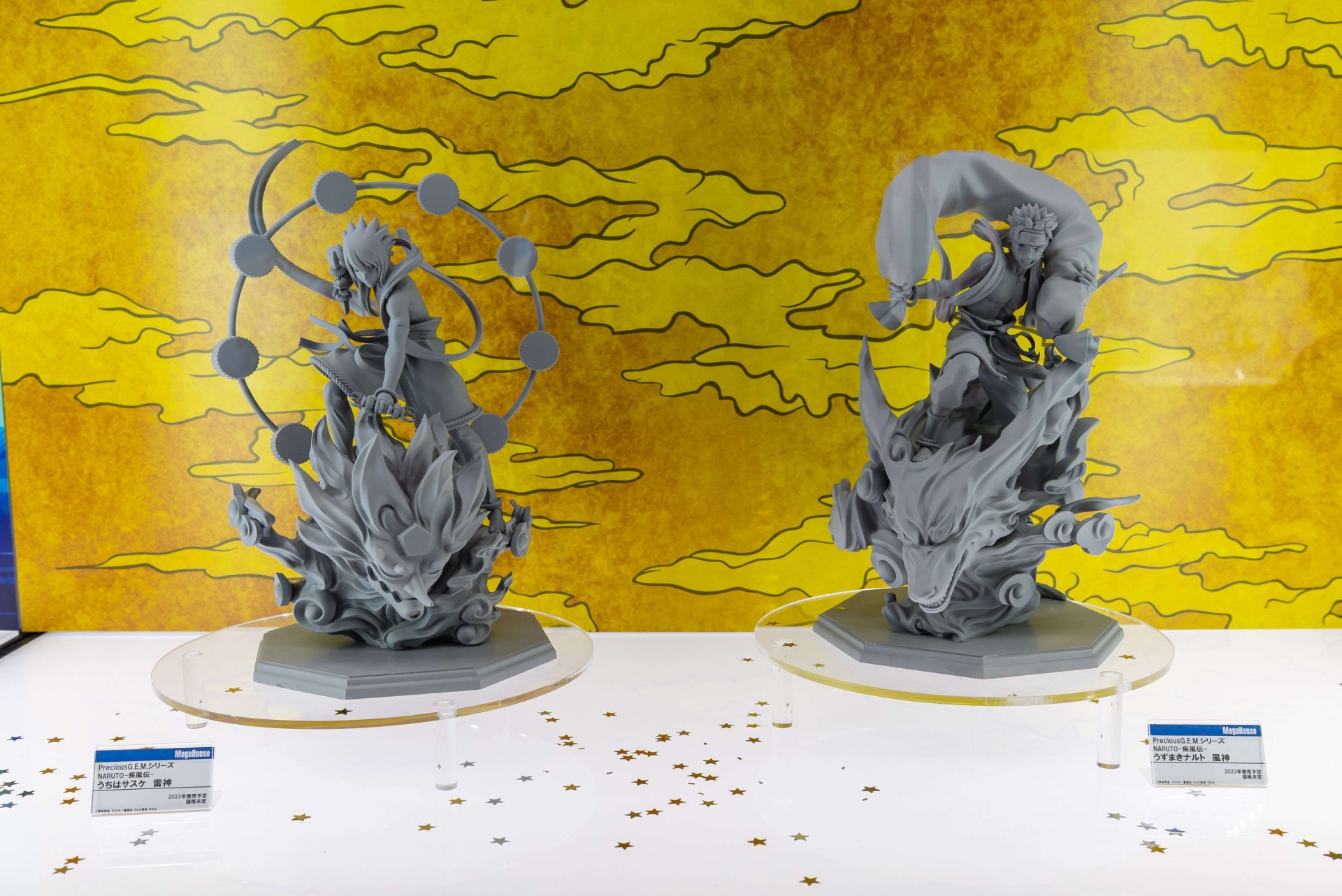 Plus, visitors got a sneak peek at models for new figures slated to go on sale in 2023 that will depict Naruto and Sasuke as wind and thunder deities!
Aniplex's Booth Presented a Naruto & Boruto Father-and-Son Photo Spot!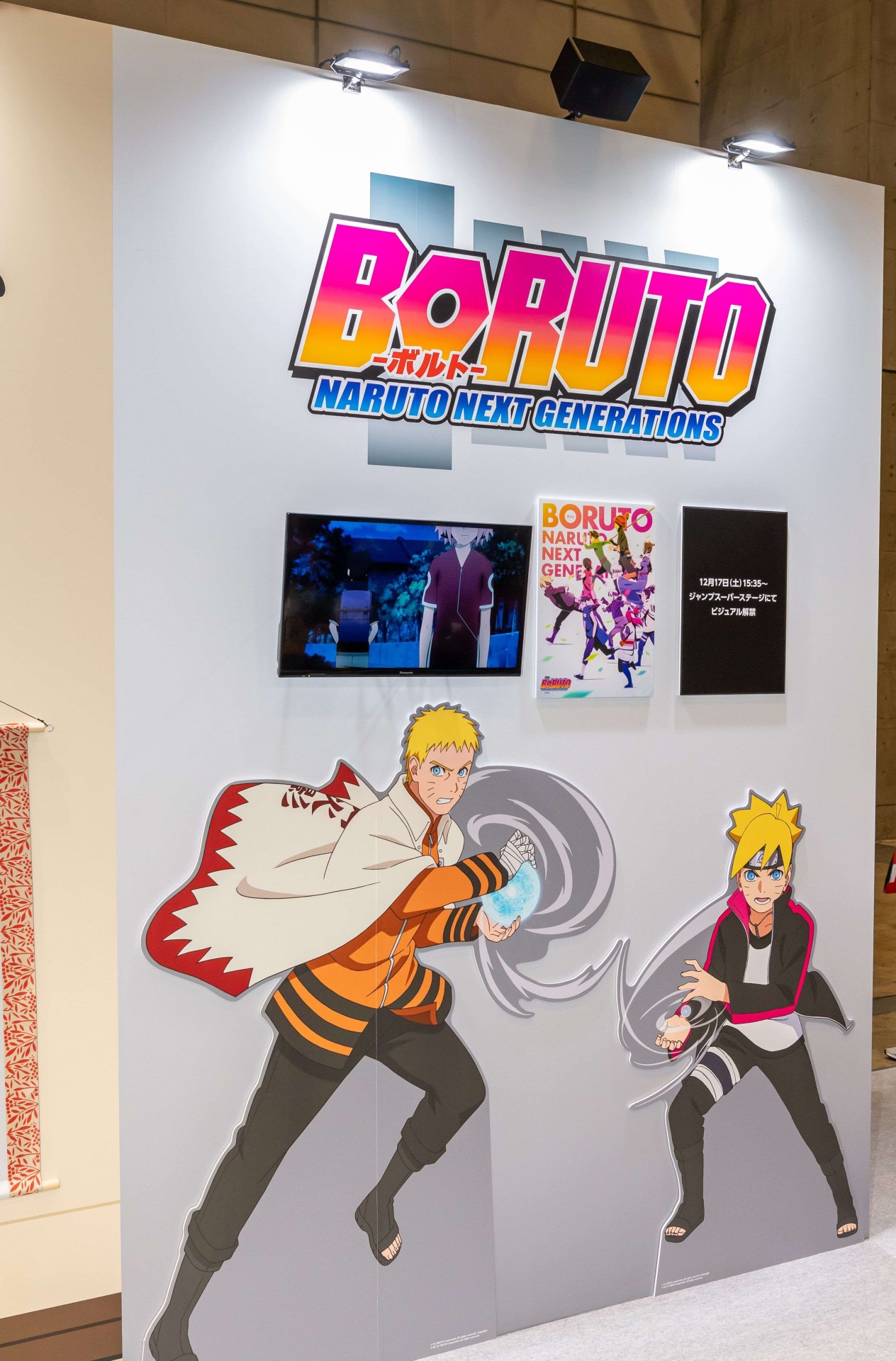 Free postcards were also distributed to guests who purchased DVD box sets!
Live Spectacle NARUTO Talk Stage at Nelke Planning Booth!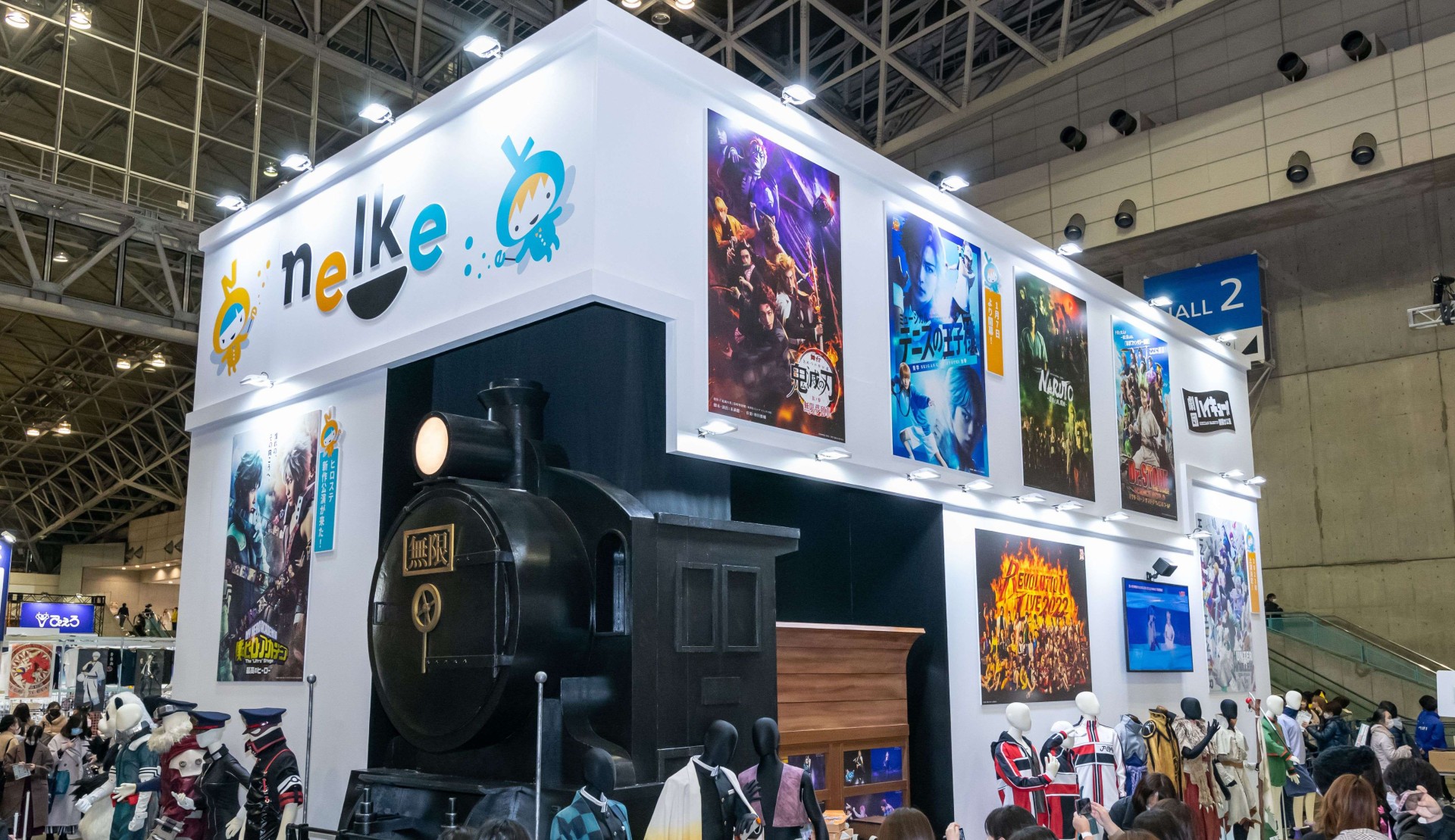 Masaki Nakao (Naruto Uzumaki) made an appearance with Ryo Kitazono (Minato Namikaze) on the Talk Stage!
They discussed the previous live play, which covered the beginning of the Great Ninja War, answered questions from fans, and talked excitedly about the upcoming production announced on the Super Stage, which will cover the end of the series!
A Treasure Trove of Merchandise!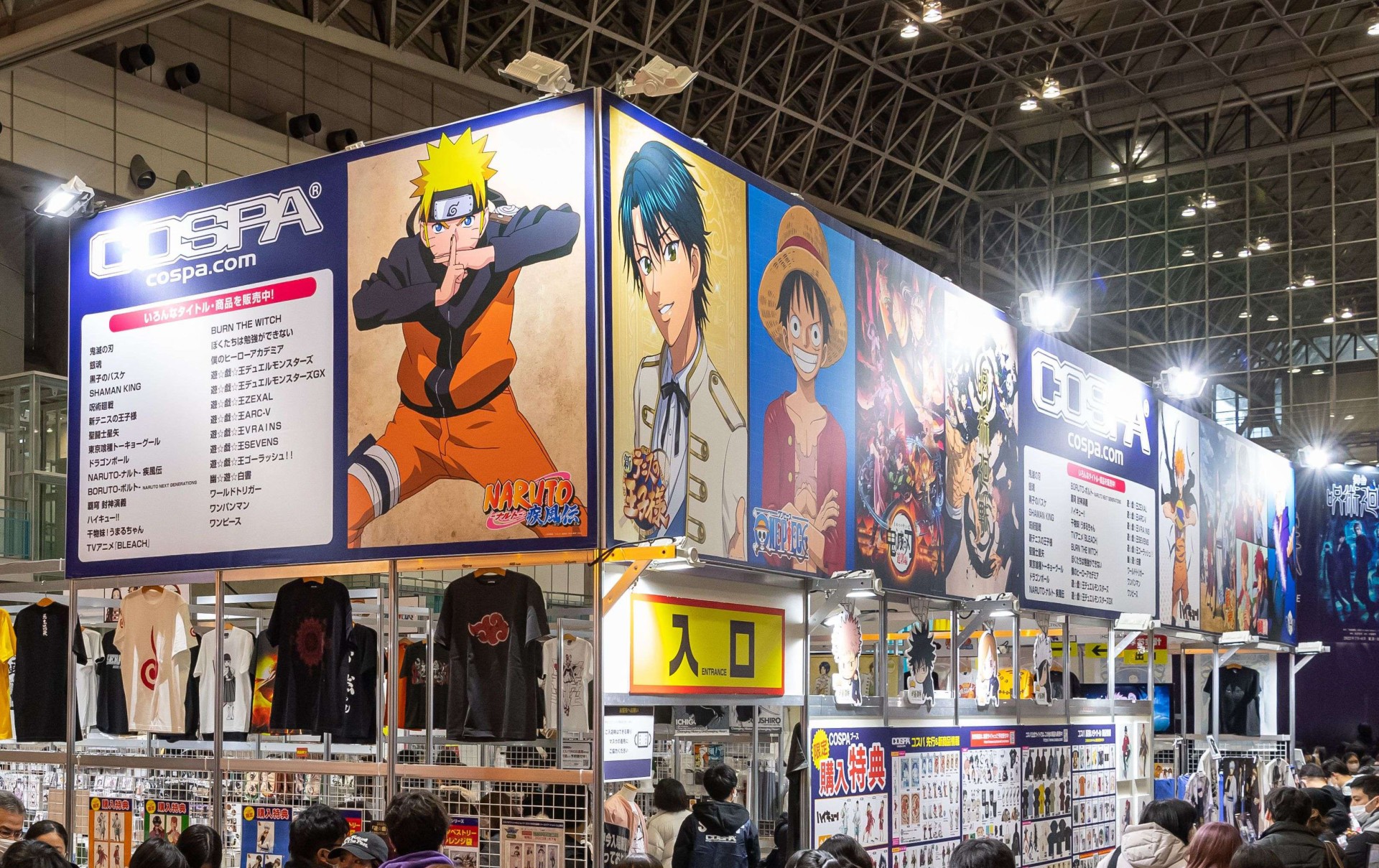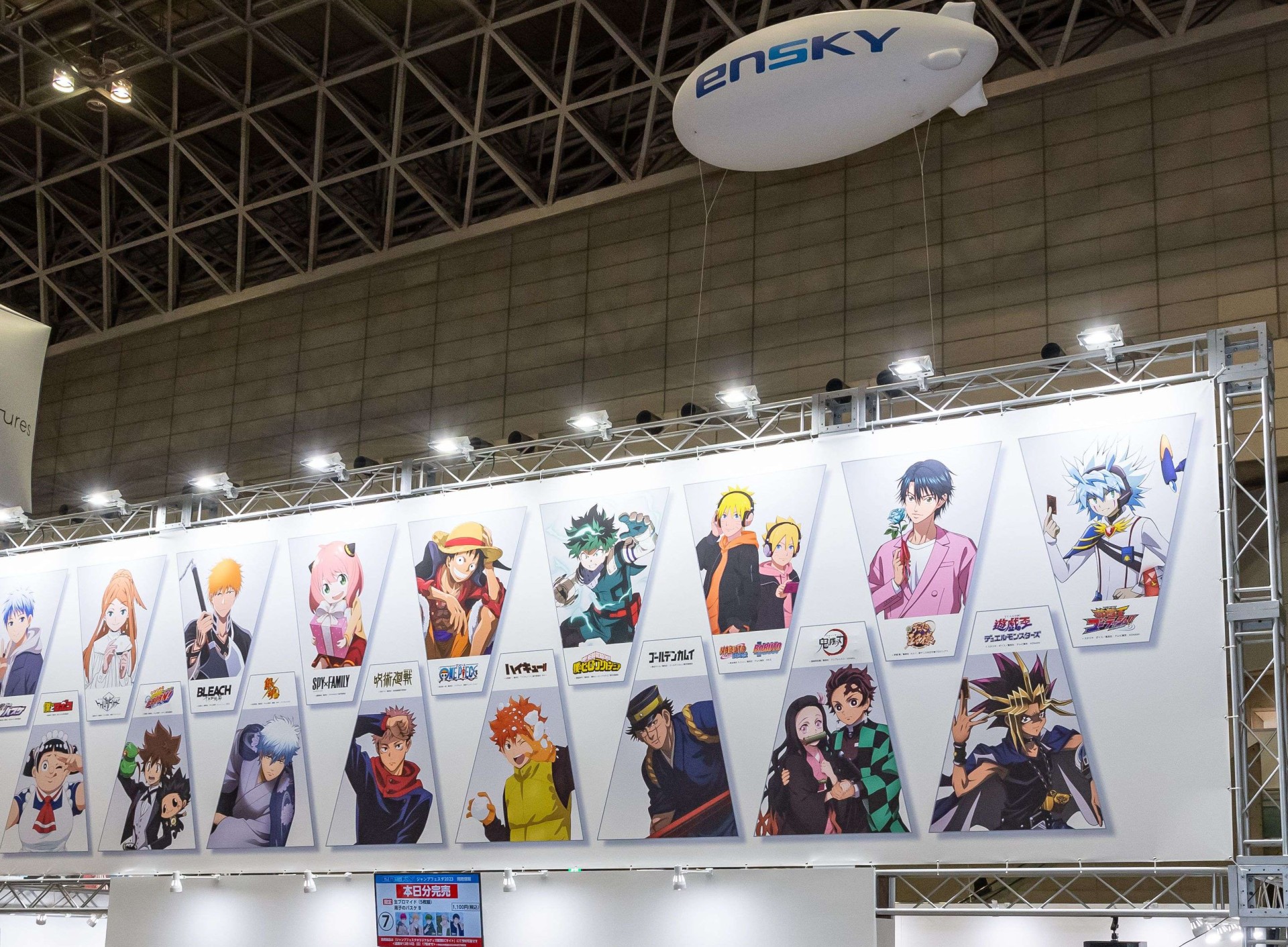 A variety of merchandise was sold at many different booths, including those of Cospa, Ensky, BROCCOLI, and Chara-Ani.com!!
Fans were delighted, and some of the booths had products completely sell out during the festivities!
©1999 by Masashi Kishimoto/ SHUEISHA Inc. ©2016 by Masashi Kishimoto,Mikio Ikemoto/ SHUEISHA Inc. ©2002 MASASHI KISHIMOTO ©2002 MASASHI KISHIMOTO / 2007 SHIPPUDEN All Rights Reserved. ©2002 MASASHI KISHIMOTO / 2017 BORUTO All Rights Reserved.