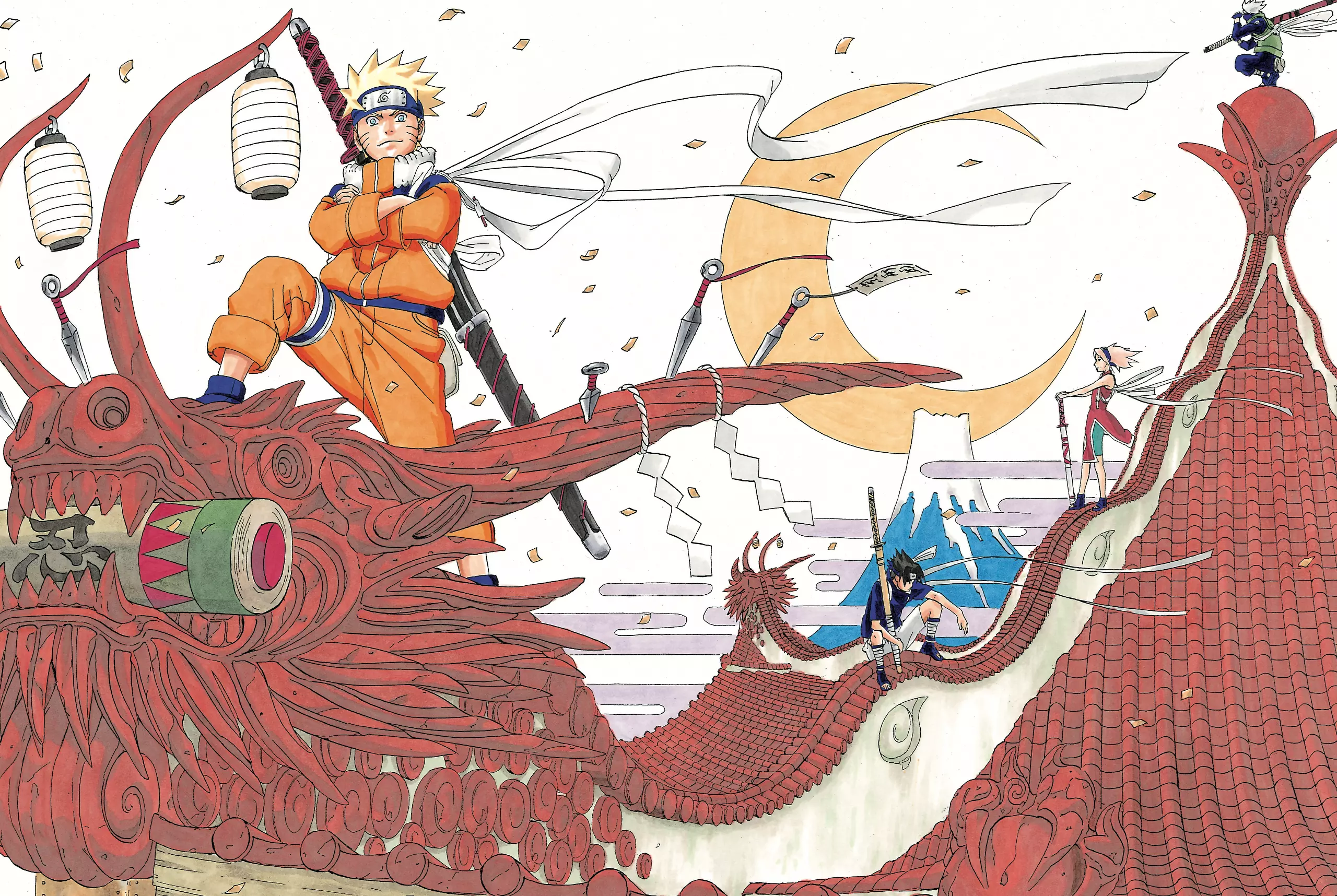 JUMP FESTA 2023 Announcements Summary! 1: Worldwide Popularity Vote Begins! 2: NARUTO THE LIVE Announced! 3: Sasuke Retsuden Anime Announced! And More!
JUMP FESTA 2023's BORUTO & NARUTO Super Stage Announcements Summary!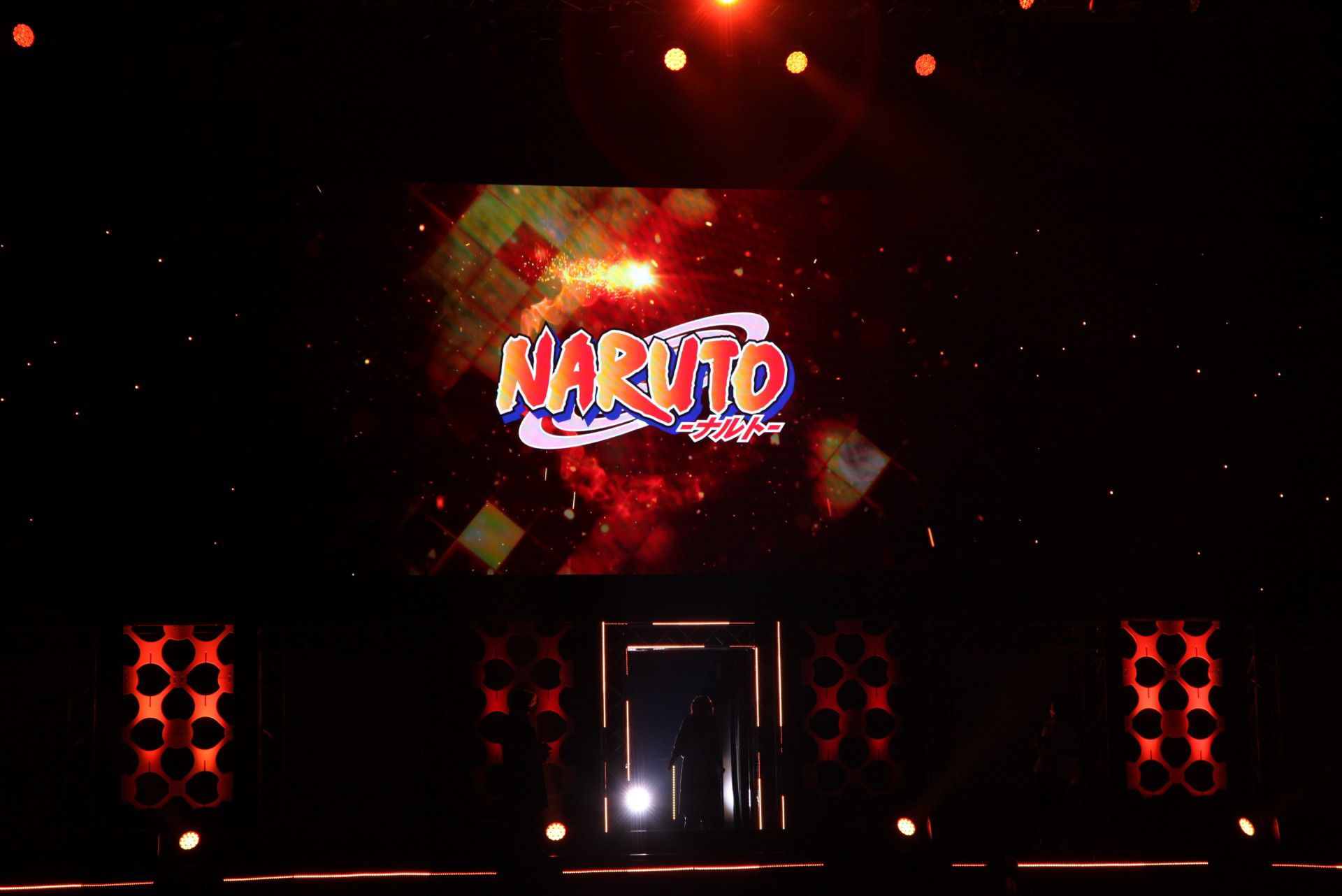 First Worldwide Character Popularity Vote Starts in Celebration of Anime's 20th Anniversary!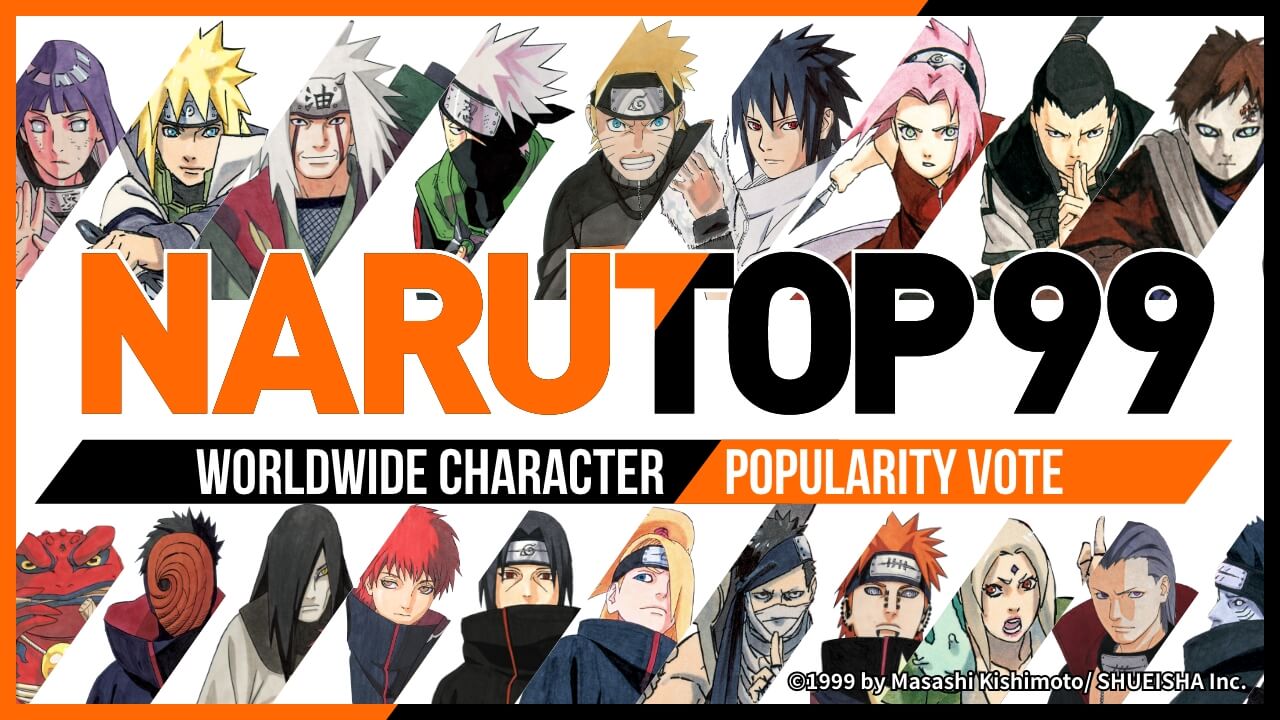 Watch the Worldwide NARUTO Character Popularity Vote's opening promo video! [NARUTOP99]

The characters ranked in the top 20 will appear in a brand-new illustration by Masashi Kishimoto!
And that's not all! The character who takes first place will be featured in a brand-new short manga!

We've also received an autographed art board with a message from Kishimoto himself!!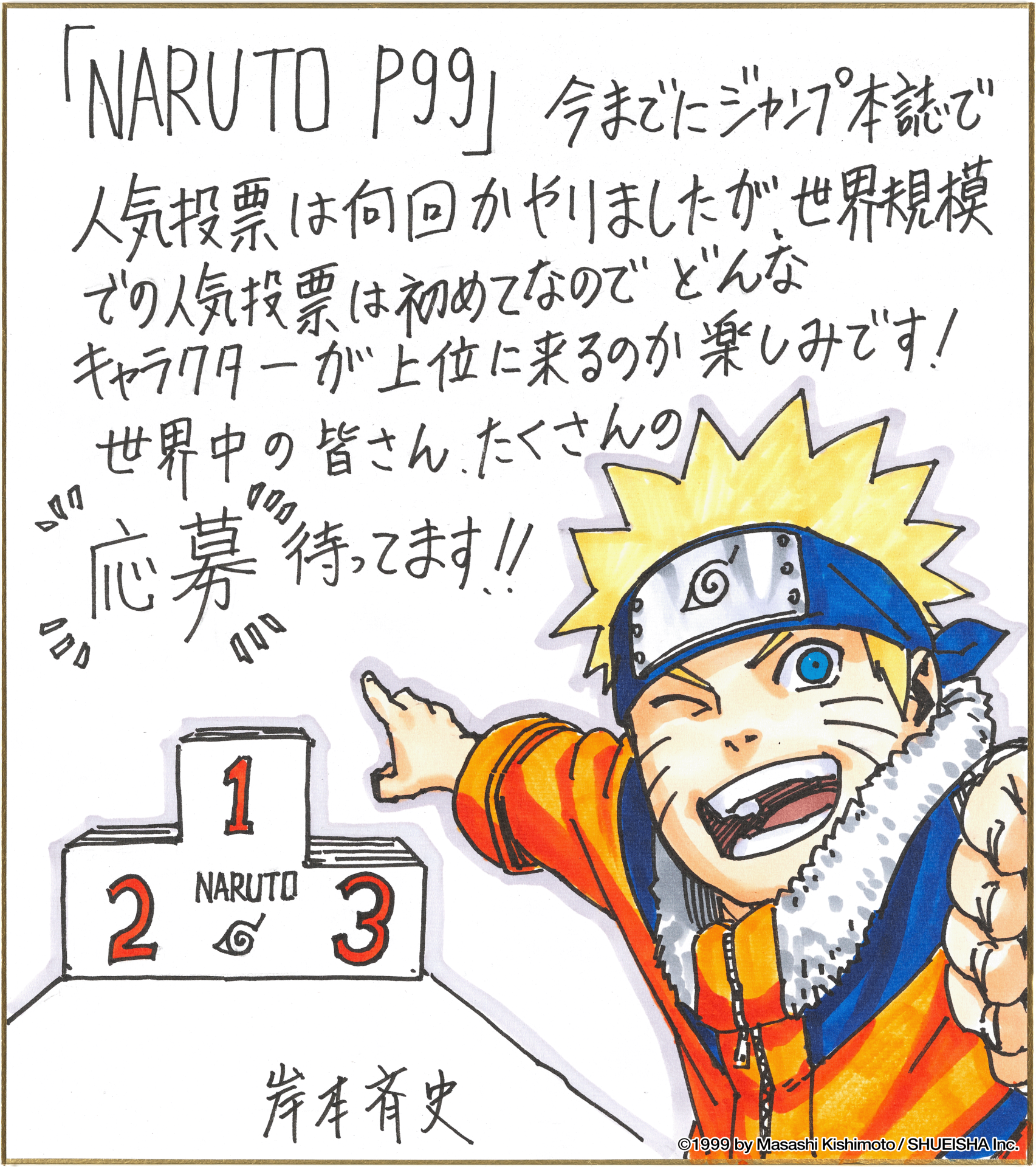 ■Comment from Masashi Kishimoto
[NARUTOP99] NARUTO has done many character popularity surveys in Japan's Shonen Jump magazine, but this is our first time doing a vote on a global scale, so I'm excited to see which characters will make it to the top ranks!
I'm eagerly awaiting lots of votes from fans around the world!!
—Masashi Kishimoto
Free NARUTO Chapter Campaign to Celebrate the Launch of NARUTOP99!
Special Musical Event Confirmed for Fall 2023: NARUTO THE LIVE!!
In celebration of the NARUTO anime's 20th anniversary, a live event featuring incredible artists has been announced!

Please look forward to this one-of-a-kind collaboration between NARUTO and these amazing performers!
Here's who'll be featured in the first part!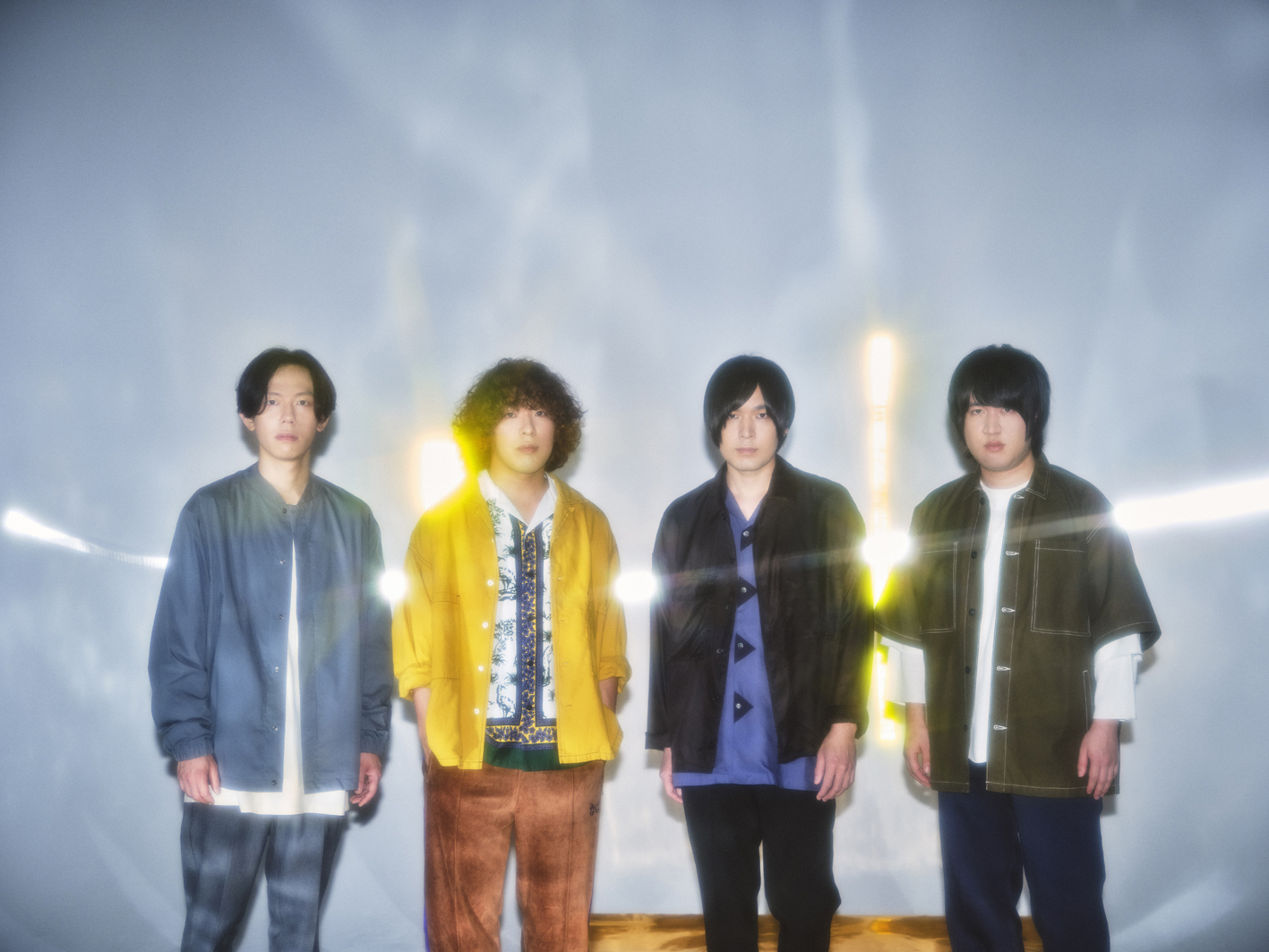 KANA-BOON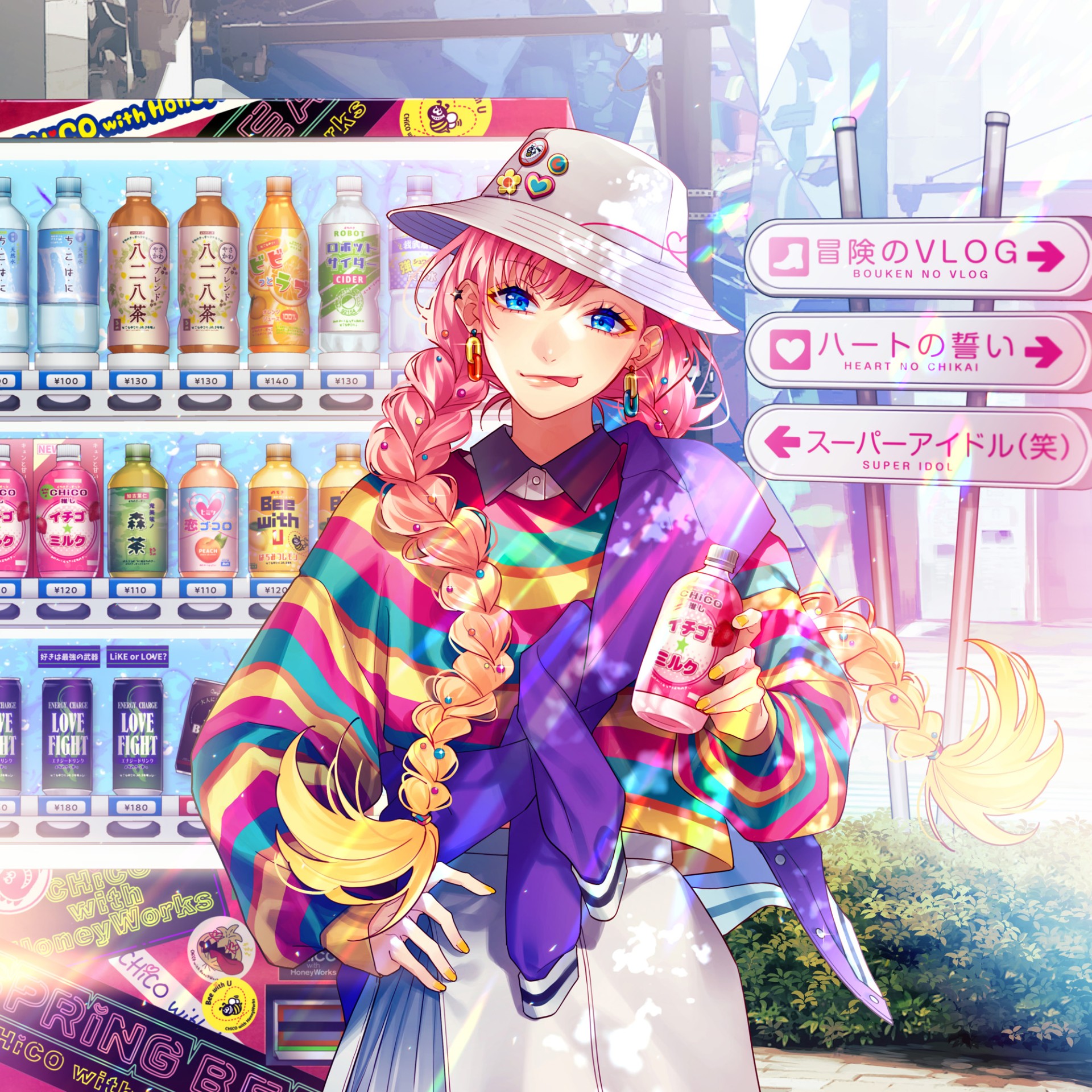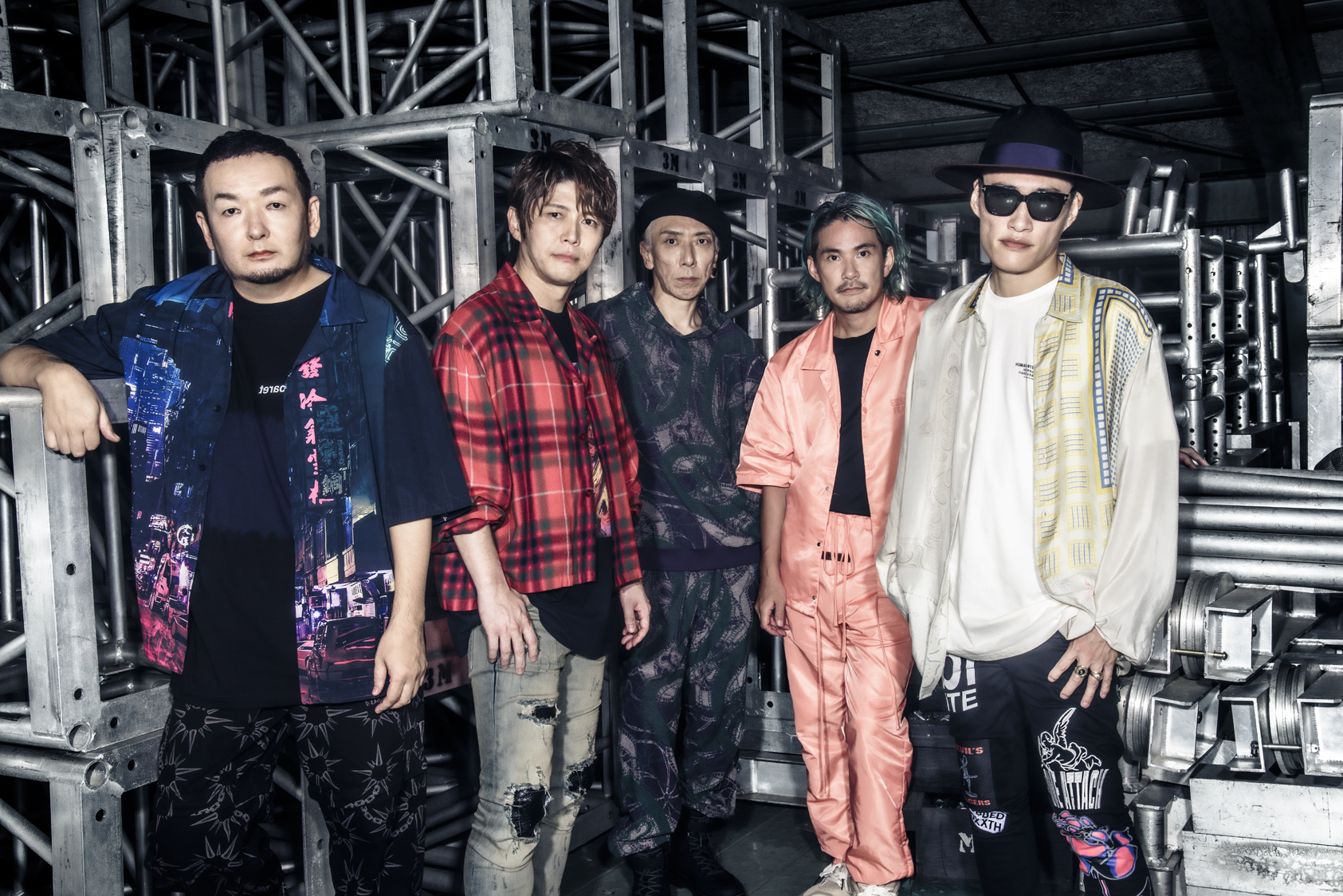 A super early-bird ticket purchase raffle has already begun!
Check out the details here!!
https://naruto-20th.jp/live/
Date: September 2-3, 2023 (JST)
Location: Makuhari Messe Event Hall
Live Spectacle NARUTO Final Chapter Confirmed for 2023!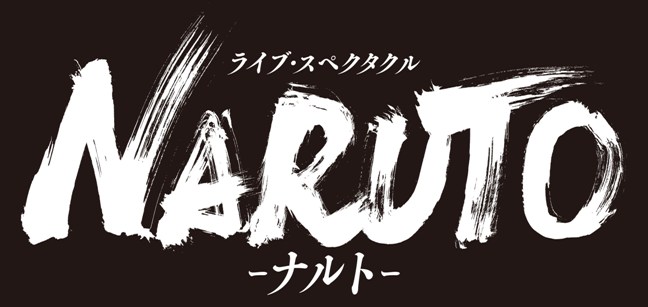 ■Cast
Naruto Uzumaki - Masaki Nakao
Sasuke Uchiha - Ryuji Sato

Sakura Haruno - Yui Ito
Kakashi Hatake - Yuki Kimisawa

Minato Namikaze - Ryo Kitazono

Madara Uchiha - Seijiro Nakamura
And more!
Keep an eye out for more info coming soon!
Sasuke Retsuden Confirmed to Appear in the BORUTO Anime from January Next Year!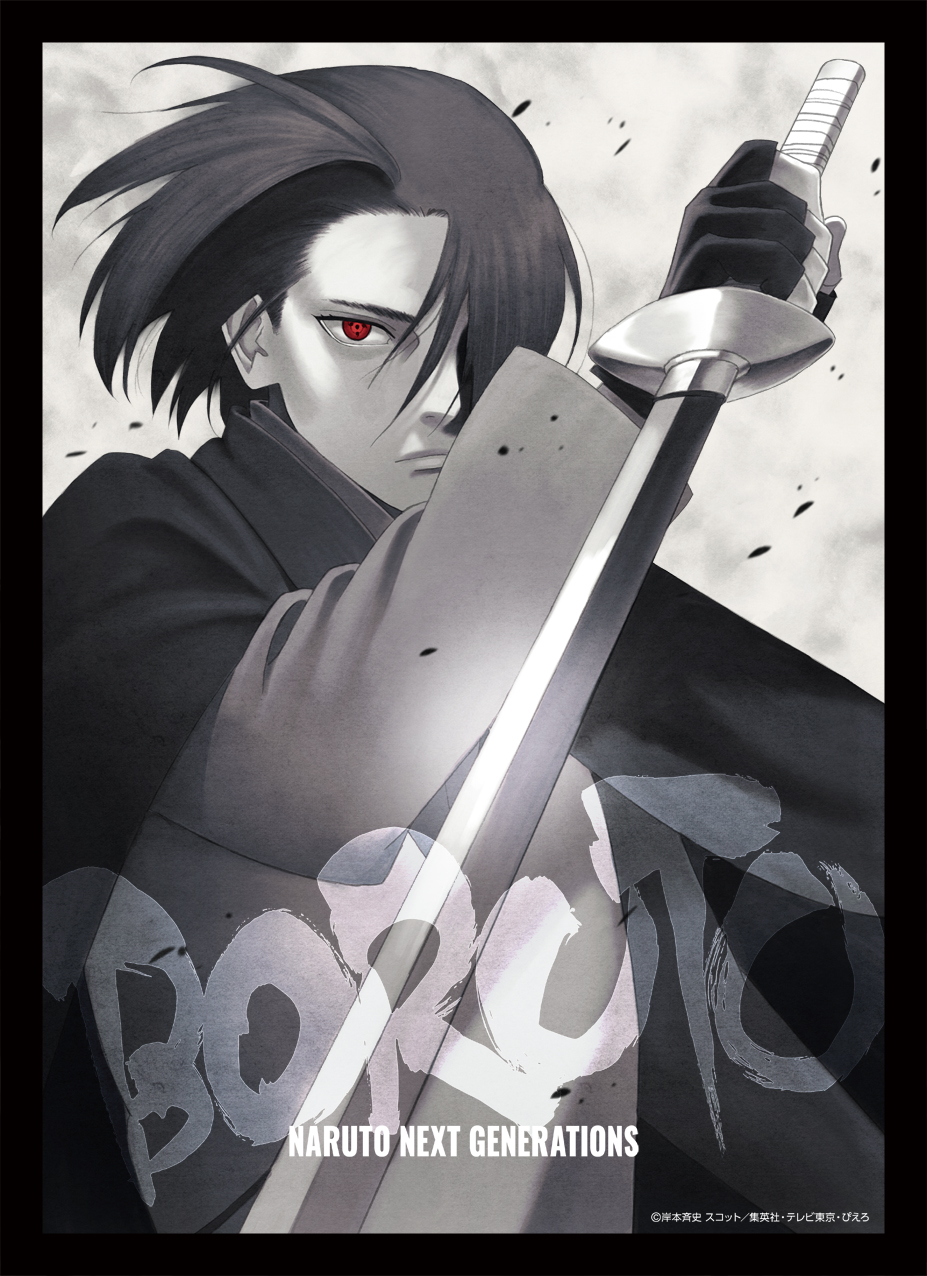 Sasuke Retsuden will start with
episode 282 of BORUTO on January 8 next year!
And from February, the
Code's Assault arc
will also be kicking off!
Get ready to see all the action from chapters 55 and onward from the BORUTO manga in the anime!
BORUTO: NARUTO NEXT GENERATIONS airs every Sunday evening in Japan from 5:30pm on TV Tokyo channels!!
You can also catch episodes on Anitele! For information on the broadcast schedule, related services, and program info, check out the official anime website below!
https://www.tv-tokyo.co.jp/anime/boruto/
Saikyo Jump's Super-Sized February Issue Is a NARUTO Fan's Dream Come True! Special NARUTO Issue On Sale January 4, 2023!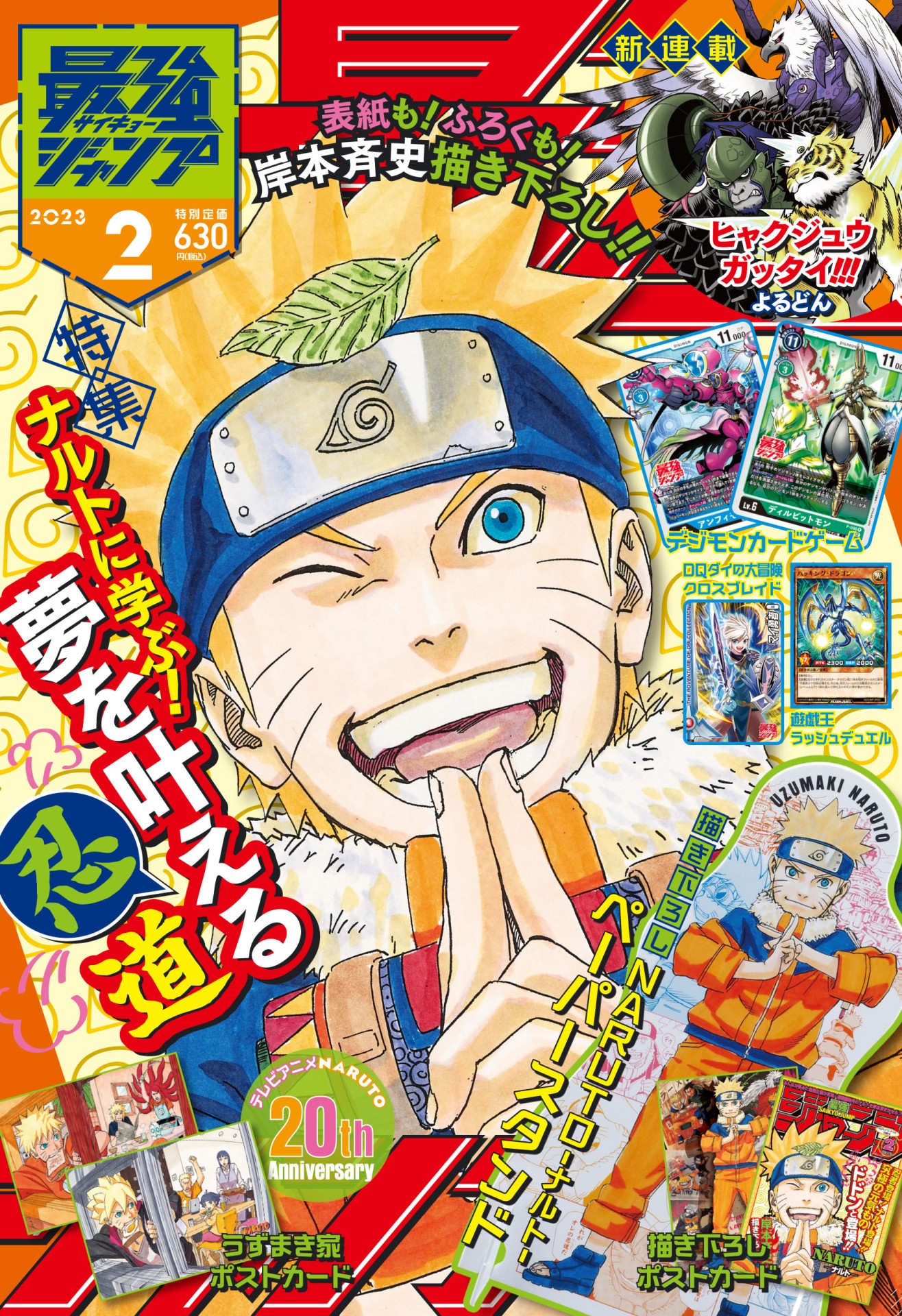 Cover art drawn by Masashi Kishimoto!!
Author Masashi Kishimoto has reimagined his own 1999 cover art from the magazine that NARUTO first appeared in!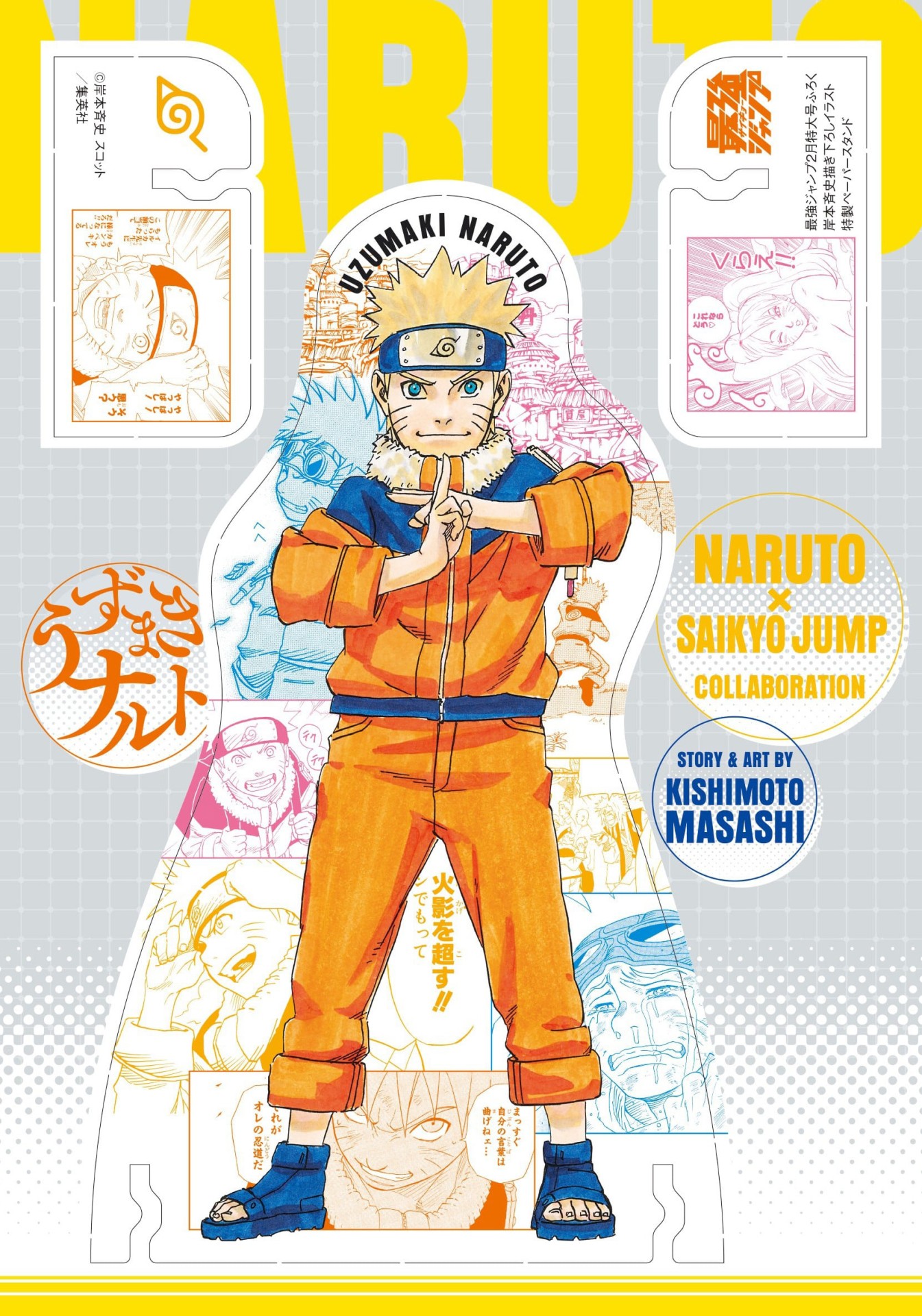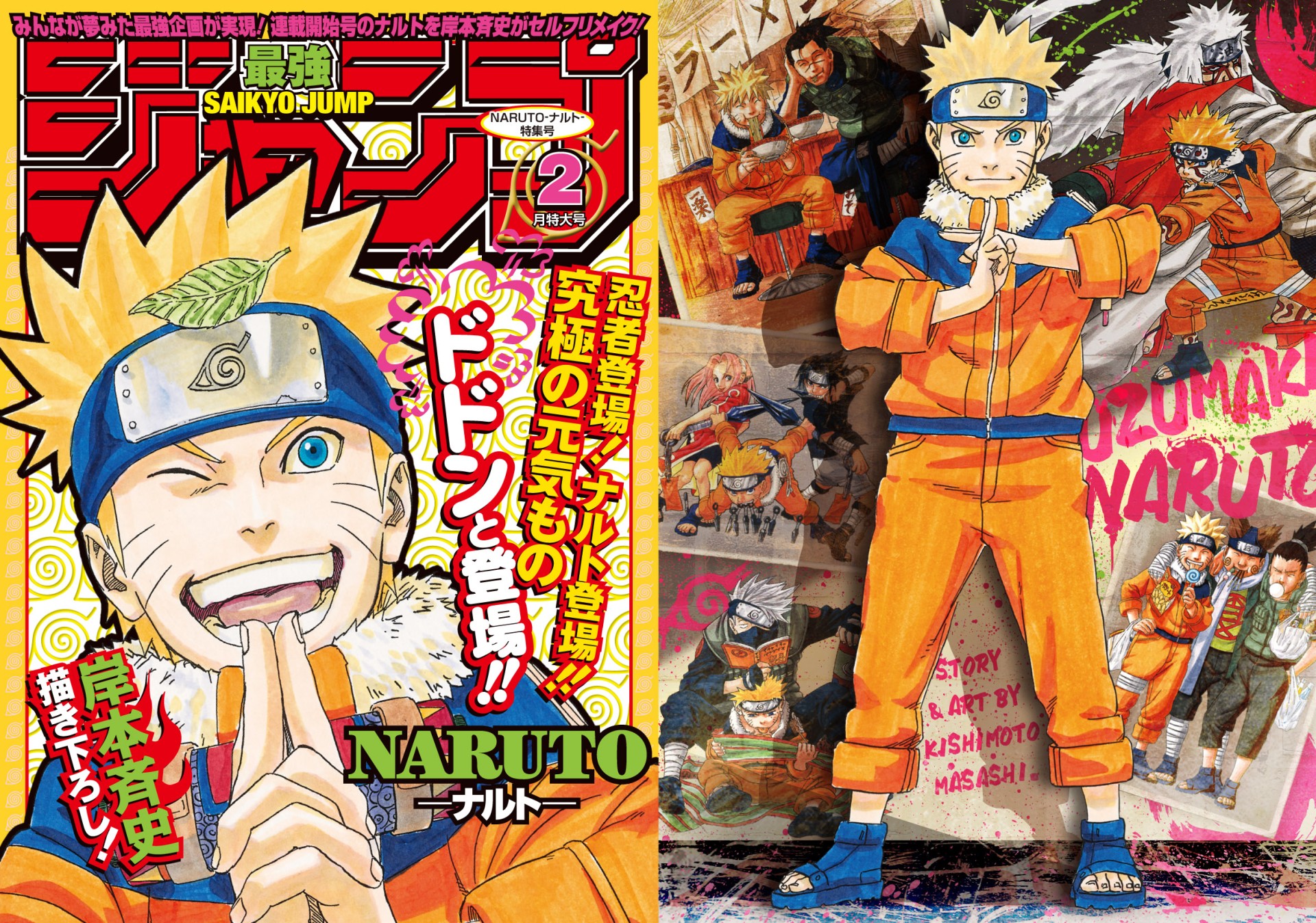 And if that wasn't awesome enough, Masashi Kishimoto has drawn even more special new illustrations!

The issue comes with a specially designed paper stand and a set of two postcards with original cover art!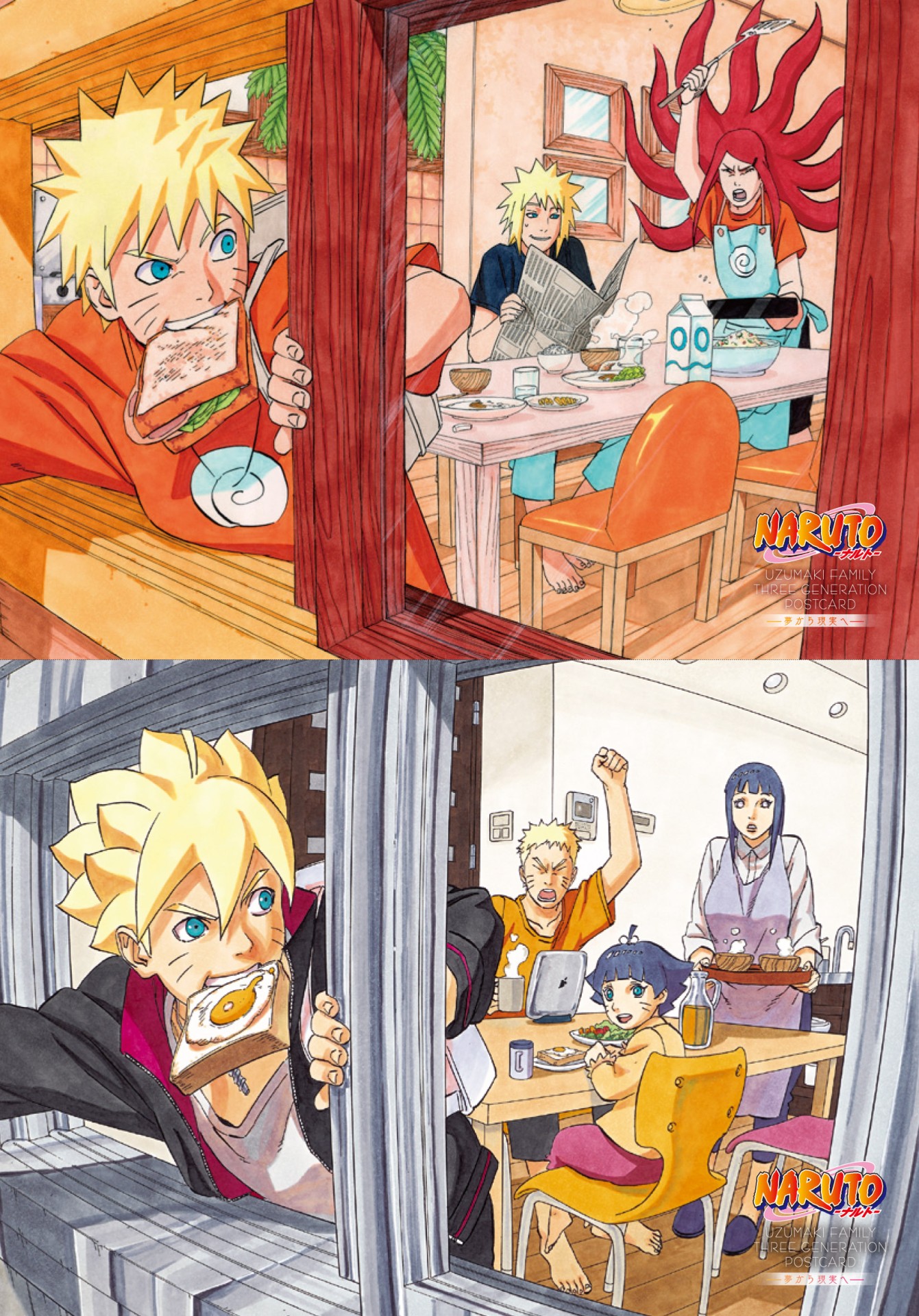 AND readers will also get two special postcards featuring three generations of the Uzumaki family!!

Don't miss out on the unbelievable Saikyo Jump super-sized February issue NARUTO special edition!!

That's all from the JUMP FESTA 2023 BORUTO & NARUTO Super Stage!
If you want to know more about any of these announcements, keep an eye out for upcoming articles right here on the NARUTO OFFICIAL SITE!